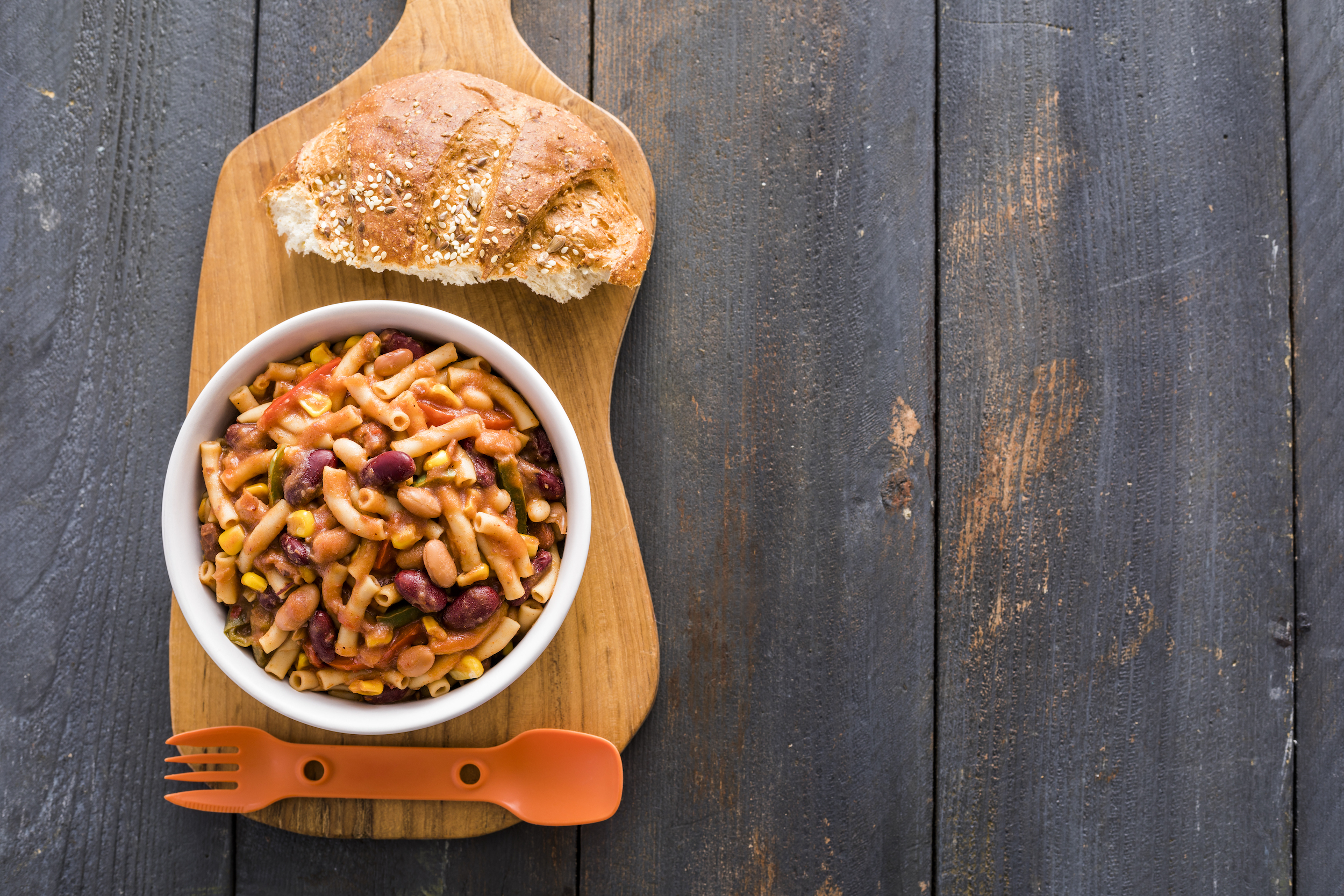 We've ditched those artificial fillers and loaded your meal with real ingredients. The only way you should do
Premium Ingredients
We believe in going big or going home, which is why our chicken breast, veggies, and all other ingredients are simply the best money can buy.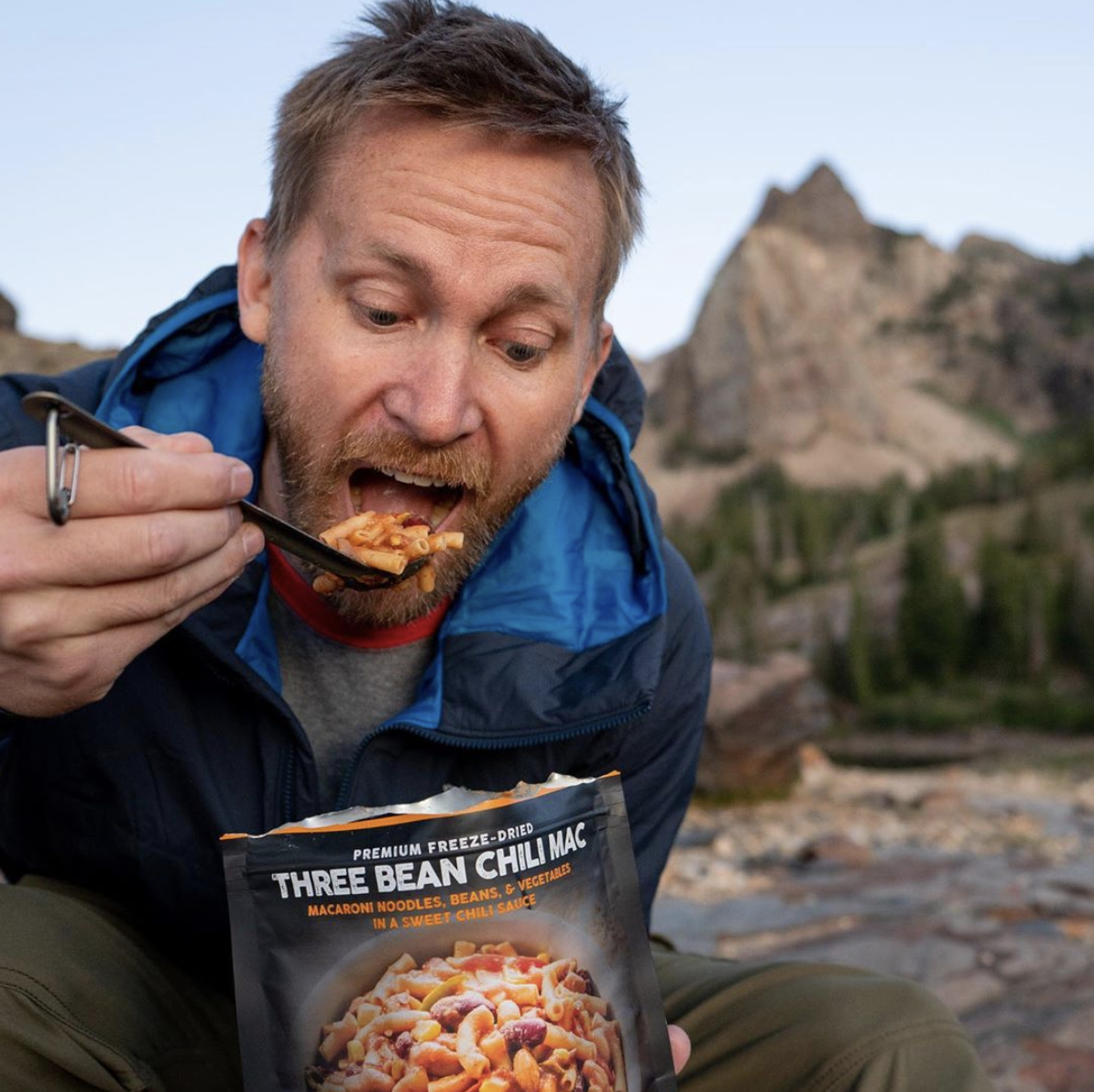 Forget about hauling water. Heck, just use what's in your water bottle to reconstitute your meal. It takes only 10.5 oz to get dinner rolling.
If only takeout delivered to the outdoors...oh wait. Peak Refuel's Three Bean Rice gives you that sweet flavor you crave while adding 30 grams of protein to your day. Our chili mac is freeze-dried without any fillers or artificial additives. Now add some beans, a medley of veggies, and drizzle some sweet chili sauce on top for an amazing dinner that you didn't have to call in. Just add 1 ⅓ cups of boiling water and you're ready to roll.
Protein – 30g per pouch
Servings – 2
Serving size – ½ pouch
Contains – Wheat
Net Weight – 4.79oz
Made & Packaged in the USA
Calories per Pouch – 610
Prep Time – 10 min
Vegan Meal
Ambassadors who love this
"Well, this is my newest go-to meal for all my adventures. Peak Refuel has figured out how to pack up my kitchen and bring it on the trail with me." - @Kellienicole
Kellie Bochart
"High protein, deep in the backcountry is a necessity, it's a no brainer to bring Peak Refuel along on every trip." - @hunterpagephotography
Hunter Page
"The best camping meals are when you don't have to sacrifice flavor and nutrition for compact and light. Peak Refuel is like having a home cooked meal even though you're miles from your house." - @clark_aegerter_images
Clark Aegerter