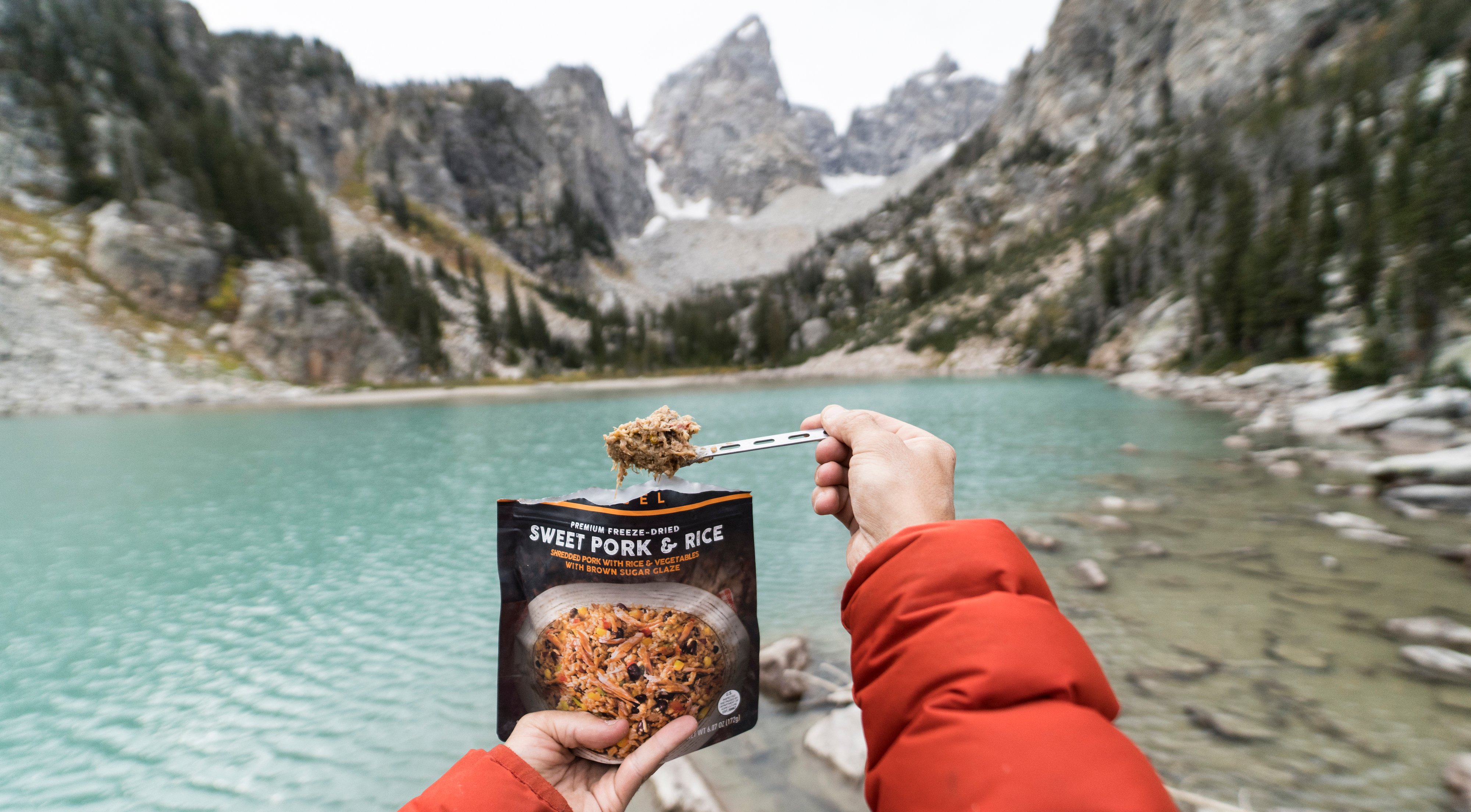 Remember how we don't add fillers? This means you're getting pure protein from tender pulled pork and black beans.
Premium Ingredients
Used to eating mush outside? Yeah...let's fix that. Freeze dried in one of the top facilities in the US, our ingredients hold their original form, taste, and nutrients.
Only 10.5 oz to reconstitute this sucker? Heck yes. Collect and filter less water while getting more nutrients.
When it's time to settle in by the fire, savor it sweeter with Peak Refuel's Sweet Pork and Rice. With a kick of chili peppers, dive into this medley of tender pulled pork, white rice, black beans, veggies, and a dash of cilantro and spices. Oh, and did we mention our pork is made of, well, pork? We steer clear of fillers or artificial additives to give you the elevated meal you deserve after a long day outdoors. Recharge with 40 grams of protein, 50% of your daily iron, and 20% of your daily potassium and can get back up the next day to start out like it's day 1.
Protein – 40g per pouch
Servings – 2
Serving size – ½ pouch
Net Weight – 6.07oz
Made & Packaged in the USA
Calories per Pouch – 800
Prep Time – 10 min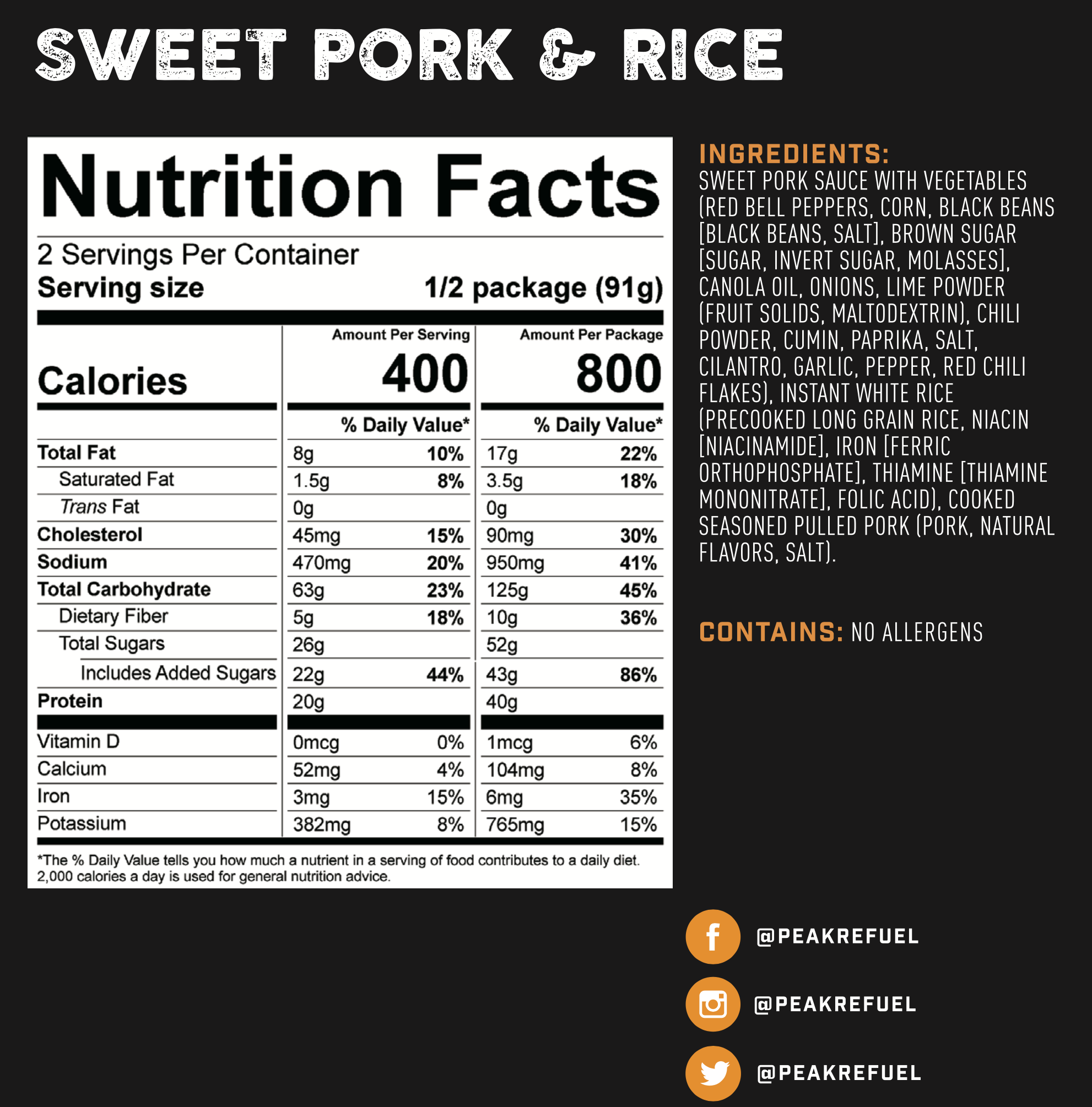 Ambassadors who love this
"A hot meal that actually tastes good when your miles away from the world is hard to come by. Peak Refuel does that best." - @frietzphoto
David Frietz
"High protein, deep in the backcountry is a necessity, it's a no brainer to bring Peak Refuel along on every trip." - @hunterpagephotography
Hunter Page
"As a guide, I am no stranger to freeze-dried food. The time that Peak Refuel has put into developing its flavors using real ingredients sets them apart. Every time I feed Peak to my clients in the backcountry, they let me know how unexpectedly delicious it is. A genuinely good hot meal from Peak is something I am always excited to provide because I want my clients to be happy." - @dustinlefevre
Dustin Lefevre