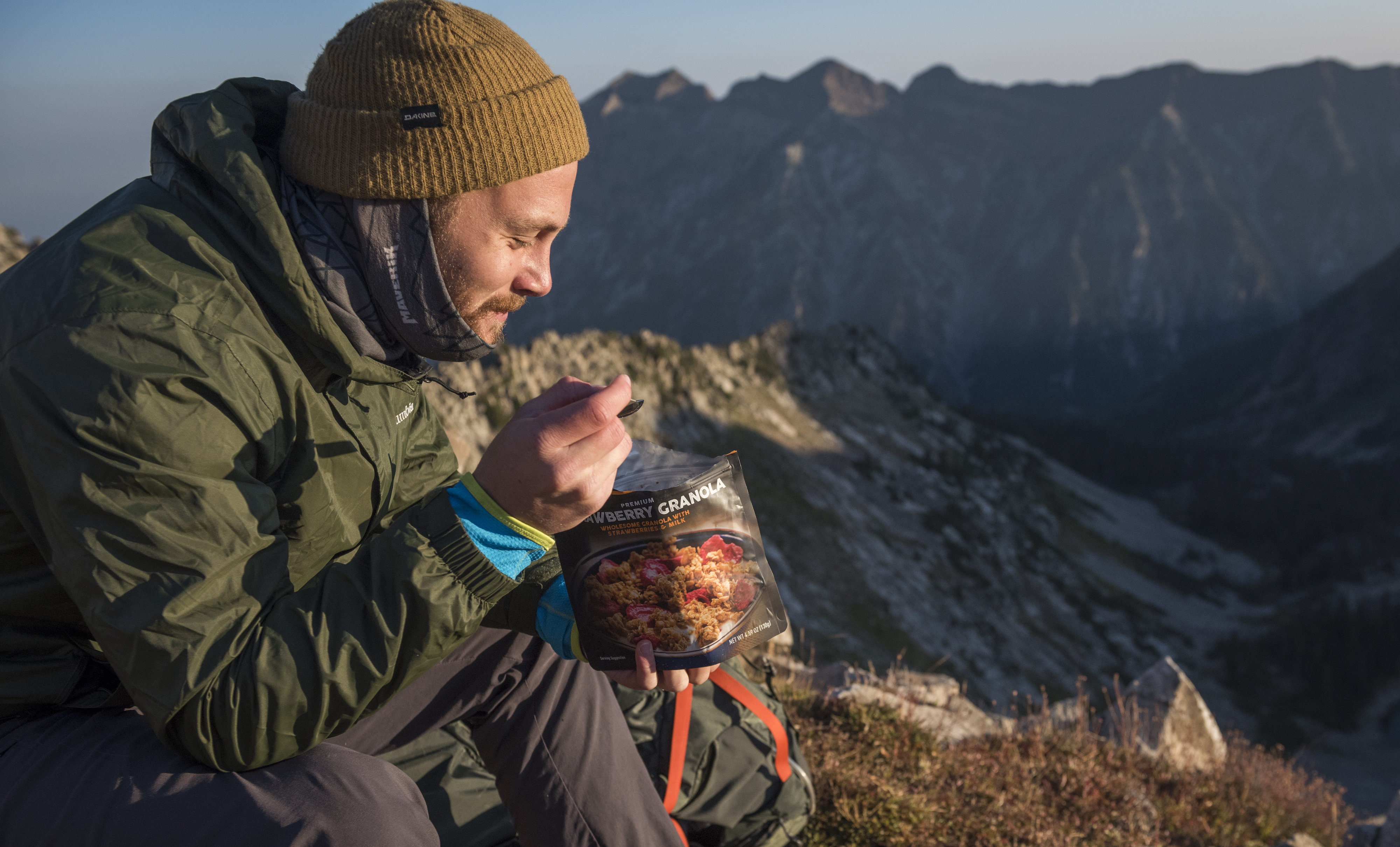 Elevate your protein intake with a gourmet blend of granola and milk — boasting more protein than your average meaty meal.
Premium Ingredients
100% natural ingredients? We're just getting started. Sourced from some of the highest quality farmers in the nation, wilderness food is going gourmet.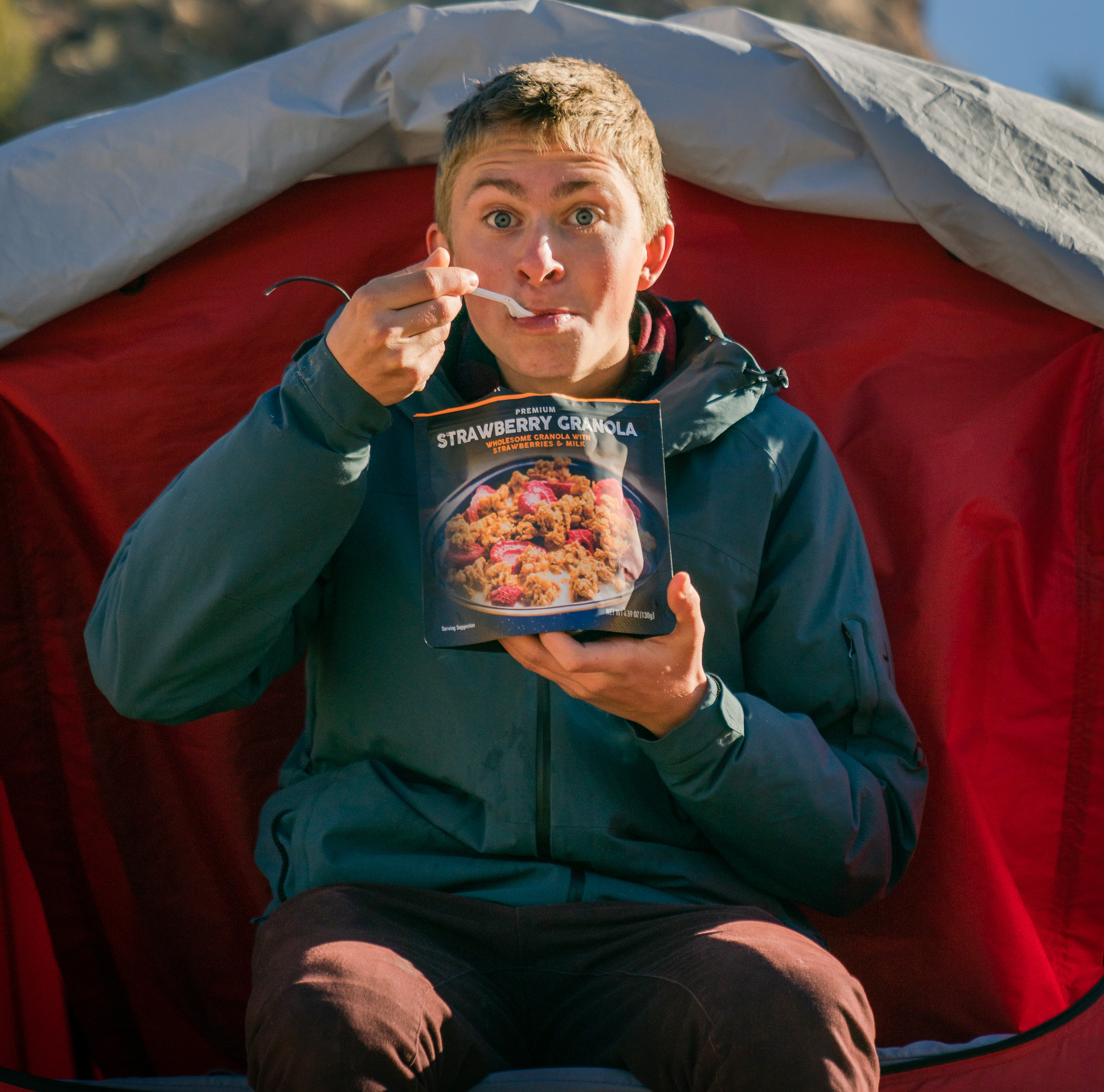 Less time hauling water means more time around the campfire. Just add 8 oz of cold water and you're ready to roll.

When you're in the thick of adventure and craving a home-cooked meal, Peak Refuel has your back. Our Strawberry Granola hits the spot with real ingredients sourced from a family farm in the USA. And if you thought granola couldn't fill you up...think again. With 23 grams of protein and 21% of your daily fiber, just add 1 cup of cold water and you'll be energized for an entire morning of epic hikes, sketchy climbs, and pushing boundaries.
Protein – 23g per pouch
Servings – 2
Serving size – ½ pouch
Contains – Milk, Soy
Net Weight – 4.59oz
Made & Packaged in the USA
Calories per Pouch – 530
Prep Time – 5 min