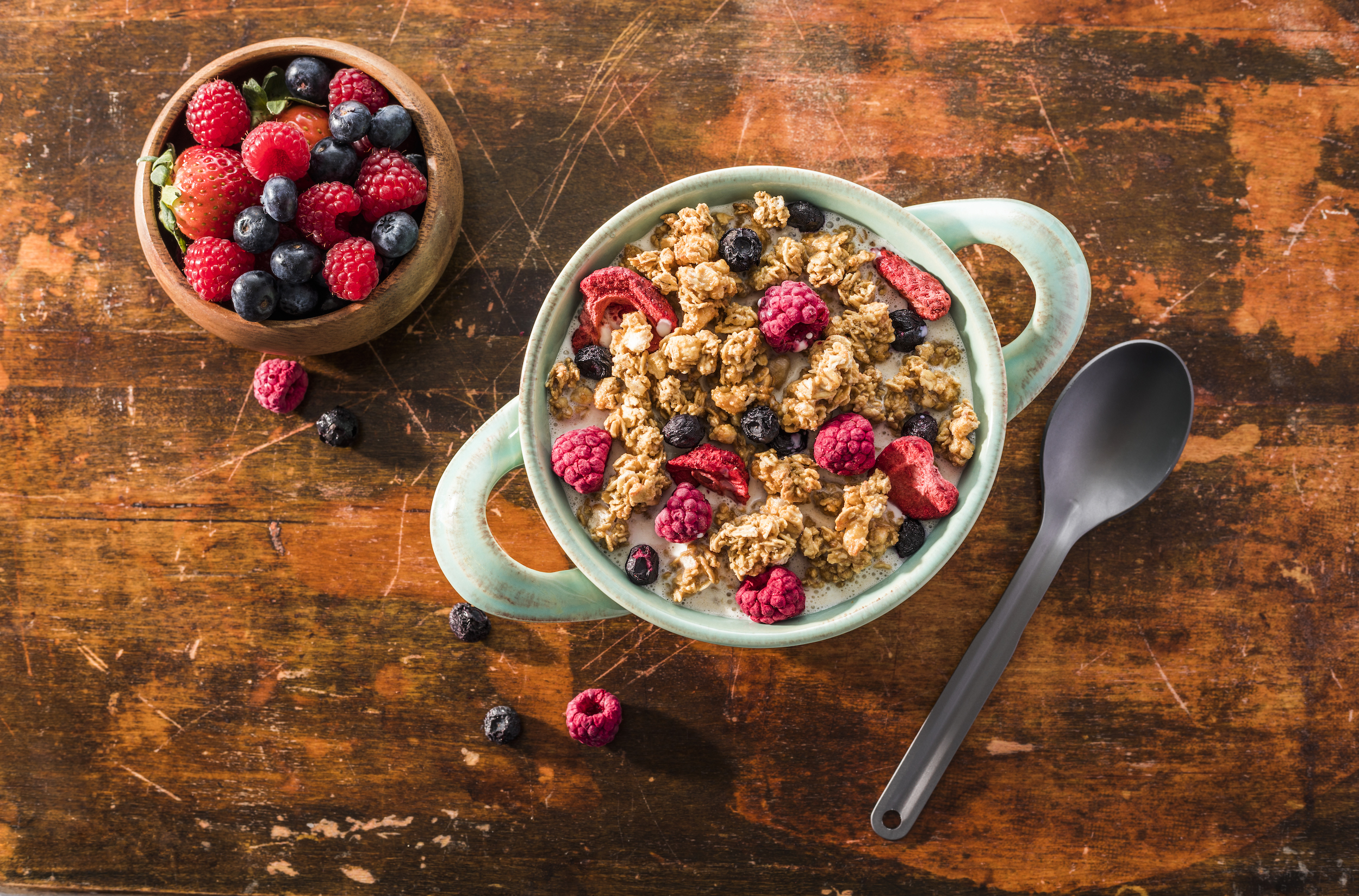 Elevate your protein intake with a gourmet blend of granola and rice milk — boasting more protein than your average meaty meal.
Premium Ingredients
100% natural ingredients? We're just getting started. Sourced from some of the highest quality farmers in the nation, wilderness food is going gourmet.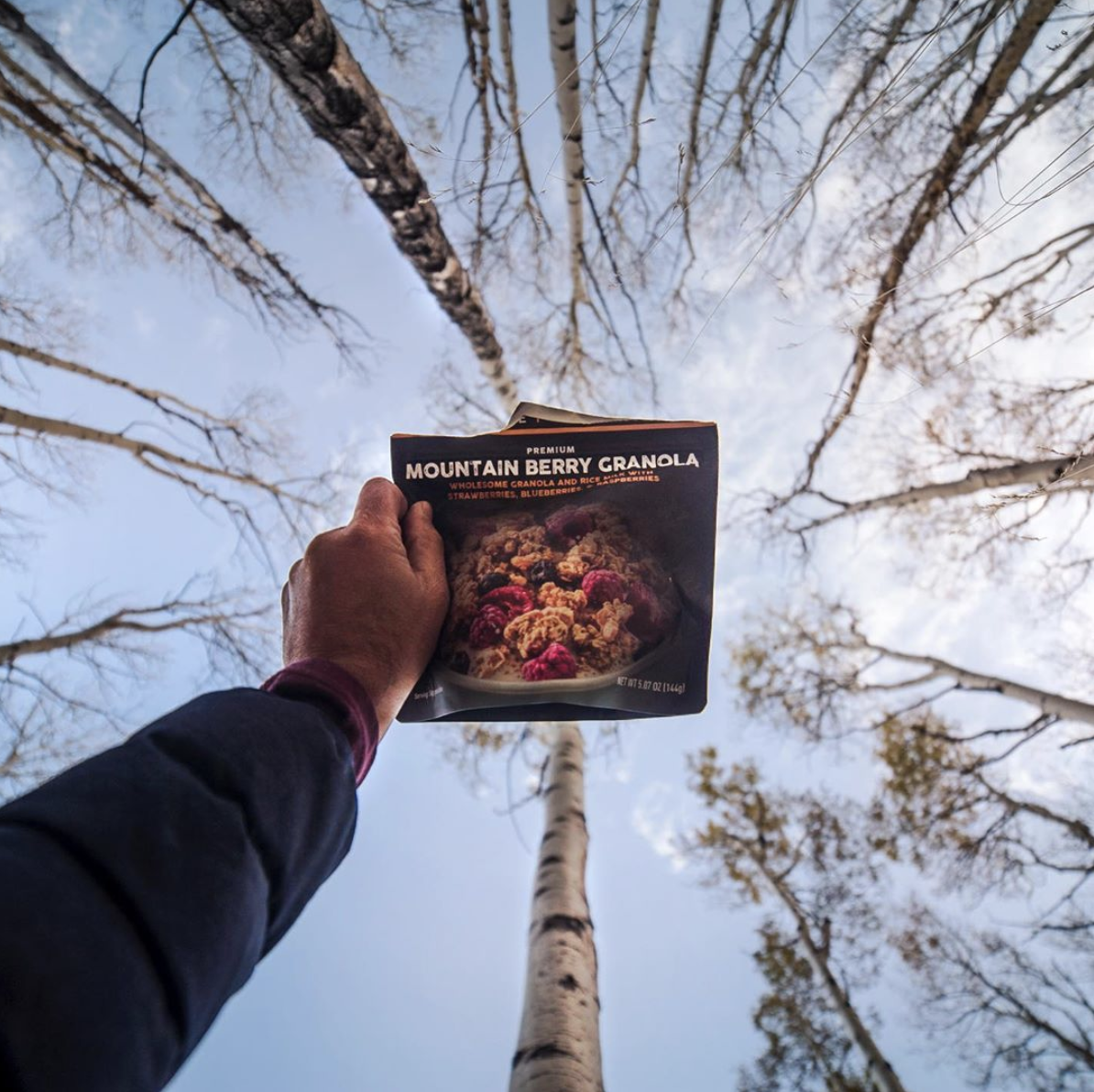 Less time hauling water means more time around the campfire. Just add 8 oz of cold water and you're ready to roll.
When you're in the thick of adventure and craving a home-cooked meal, Peak Refuel has your back. Our dairy-free Mountain Berry Granola hits the spot with real fruit, and rice milk sourced from a family farm in the USA. And if you thought granola couldn't fill you up...think again. With 13 grams of protein and 11% of your daily fiber, just add 1 cup of cold water and you'll be energized for an entire morning of epic hikes, sketchy climbs, and pushing boundaries.
Protein – 13g per pouch
Servings – 2
Serving size – ½ pouch
Contains – Soy
Net Weight – 5.07oz
Made & Packaged in the USA
Calories per Pouch – 570
Prep Time – 5 min
Vegan Meal 
Ambassadors who love this
"It's the taste! Its all about the taste! Big hearty ingredients that are real. That's all I want in a meal." - @braydonbphotography
Braydon Ball
"Wow! Where has this been? I had no idea freeze-dried food could taste so good. This changes everything when I plan my meals in the outdoors". - @_mountainmorgan
Morgan Pierce
"The best camping meals are when you don't have to sacrifice flavor and nutrition for compact and light. Peak Refuel is like having a home cooked meal even though you're miles from your house." - @clark_aegerter_images
Clark Aegerter