Chocolate Fudge Brownie Bites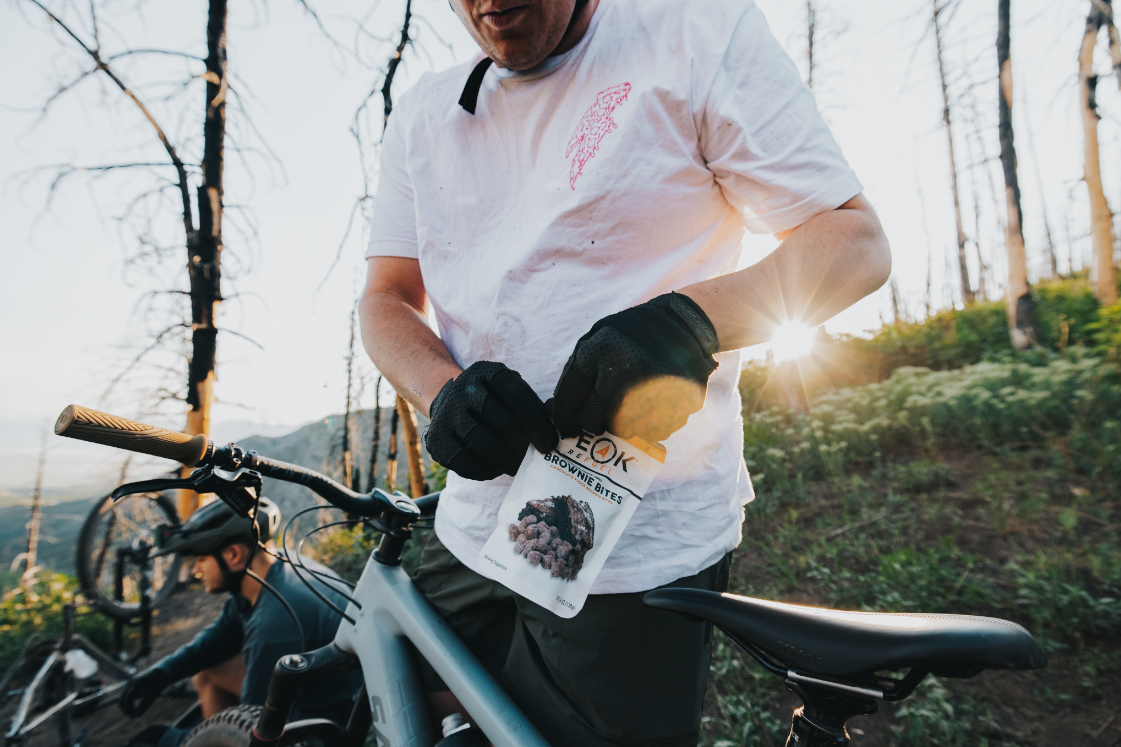 Peak Refuel Fudge Brownie Bites bring all the chocolate-y goodness to the trail and none of the melting! Slip a few pouches in your pack and your sweet tooth is set.
Dessert Pro Tip
While no preparation is necessary, we do have a pro tip for you: add some cold milk to create the perfect brownies & milk combo!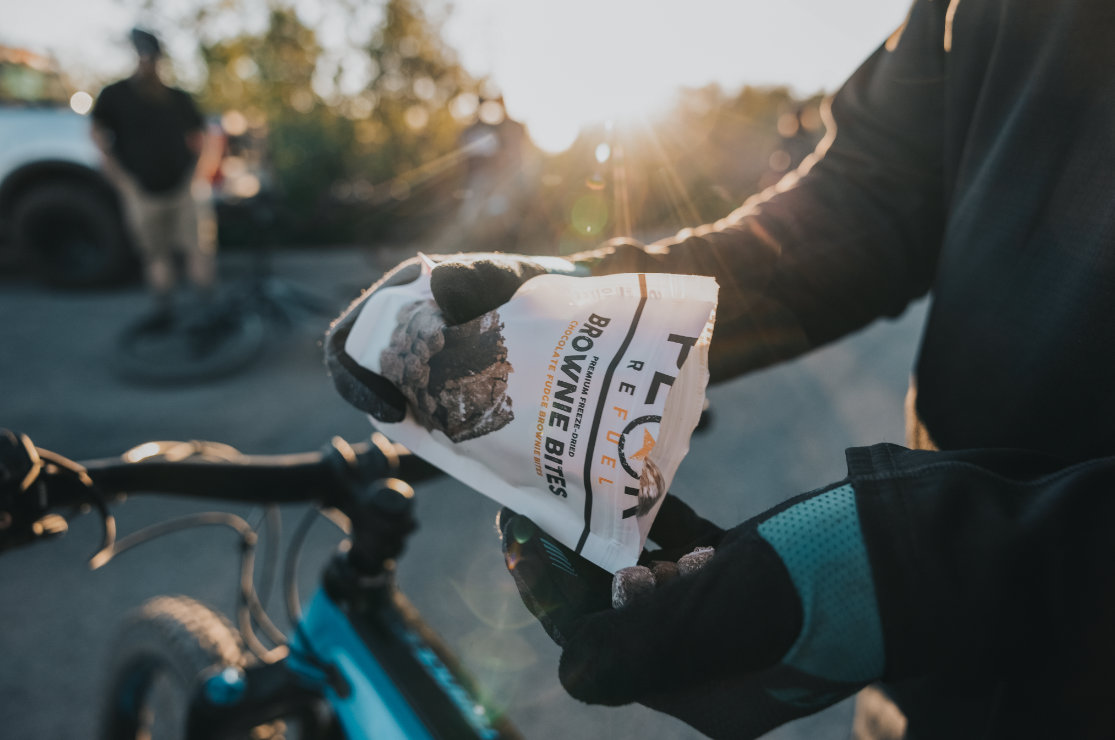 Absolutely NO WATER necessary! Just tear and go - and don't forget to re-seal the bag if you want to save a few for later.
It's time to up your dessert game in the backcountry. Have you ever been able to pack a brownie on a hike? Now you can! With two servings and a resealable pouch, there's no need to worry about your dessert melting or getting crushed - just pop a few in your mouth and feed your sweet tooth with the best trail dessert on the market. 
Protein – 7g per pouch
Servings - 2
Serving size – ½ pouch
Contains – Milk, Wheat, Soy
Net Weight – 4.58oz
Made & Packaged in the USA
Calories per Pouch - 610
Prep Time - Rip and Pop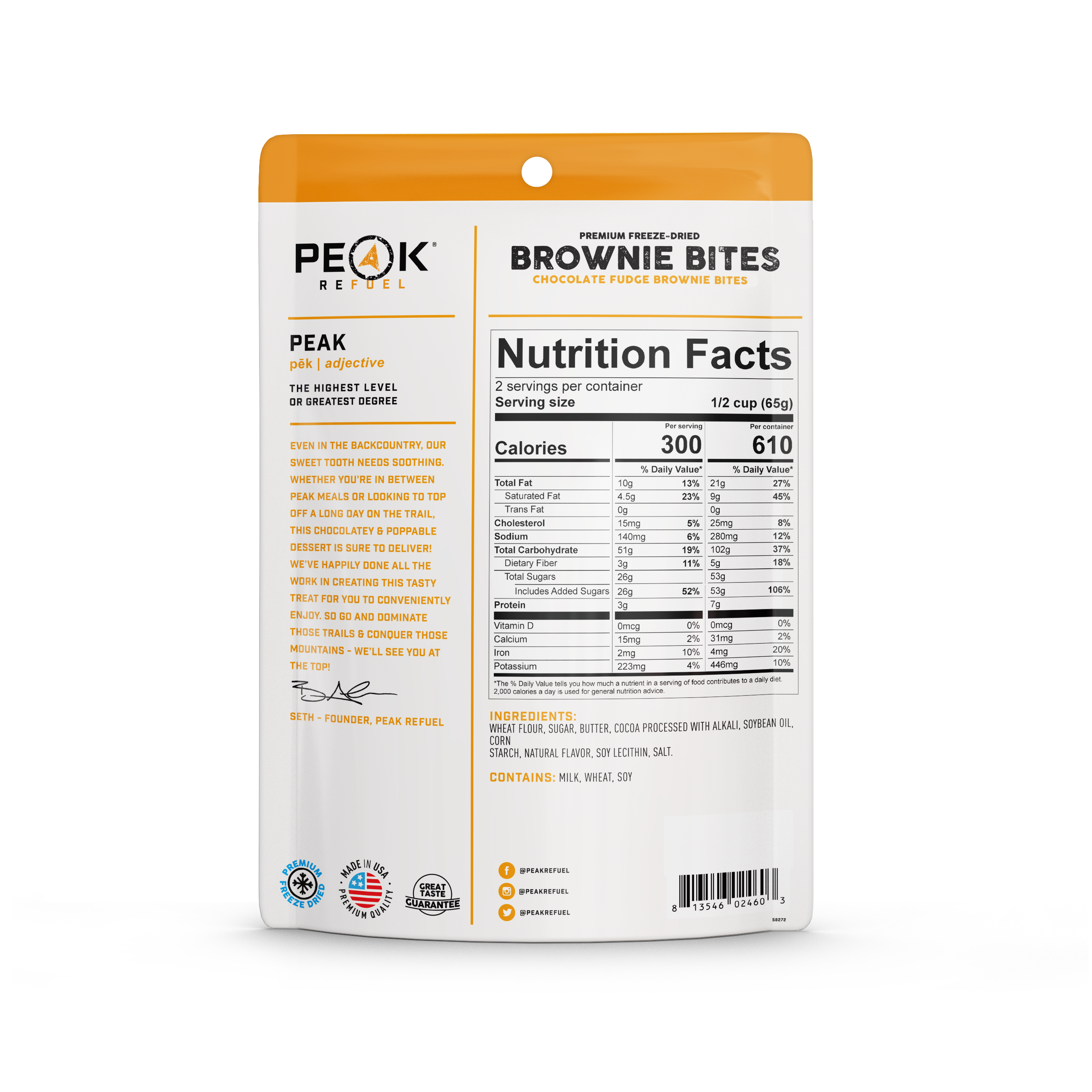 Ingredients:
Wheat Flour, Sugar, Butter, Cocoa Processed with Alkali, Soybean Oil, Corn Starch, Natural Flavor, Soy Lecithin, Salt
Contains: Wheat, Milk, Soy
Ambassadors who love this
"The backcountry is rough; it can exert a lot out of your body even when you're not expecting it. Having the right nourishment is crucial for a rewarding experience. Lightweight food doesn't have to taste weird, and it should never skip on real ingredients. Peak Refuel is your Rachael Ray in a bag." - @kaylordastrup
Kaylor Dastrup
"I always thought that freeze-dried meals were good while backpacking but that I would never eat one any other time. Peak changed my mind about that. I have never been so excited to pour hot water into a bag. I hate to let people try it because I know they'll want to eat the whole thing. Pro tip: bring a tortilla and put the Sweet Pork and Rice in it. Best trail burrito you'll ever have." - mobridge5
Mo Hendricks
"There's a comfort in knowing I don't have to worry about making a warm meal after a long day shooting in the mountains, Peak has done all the hard work for me, and the fact it tastes amazing seals the deal for me." - @threepeakfilms
Bruce Wilson