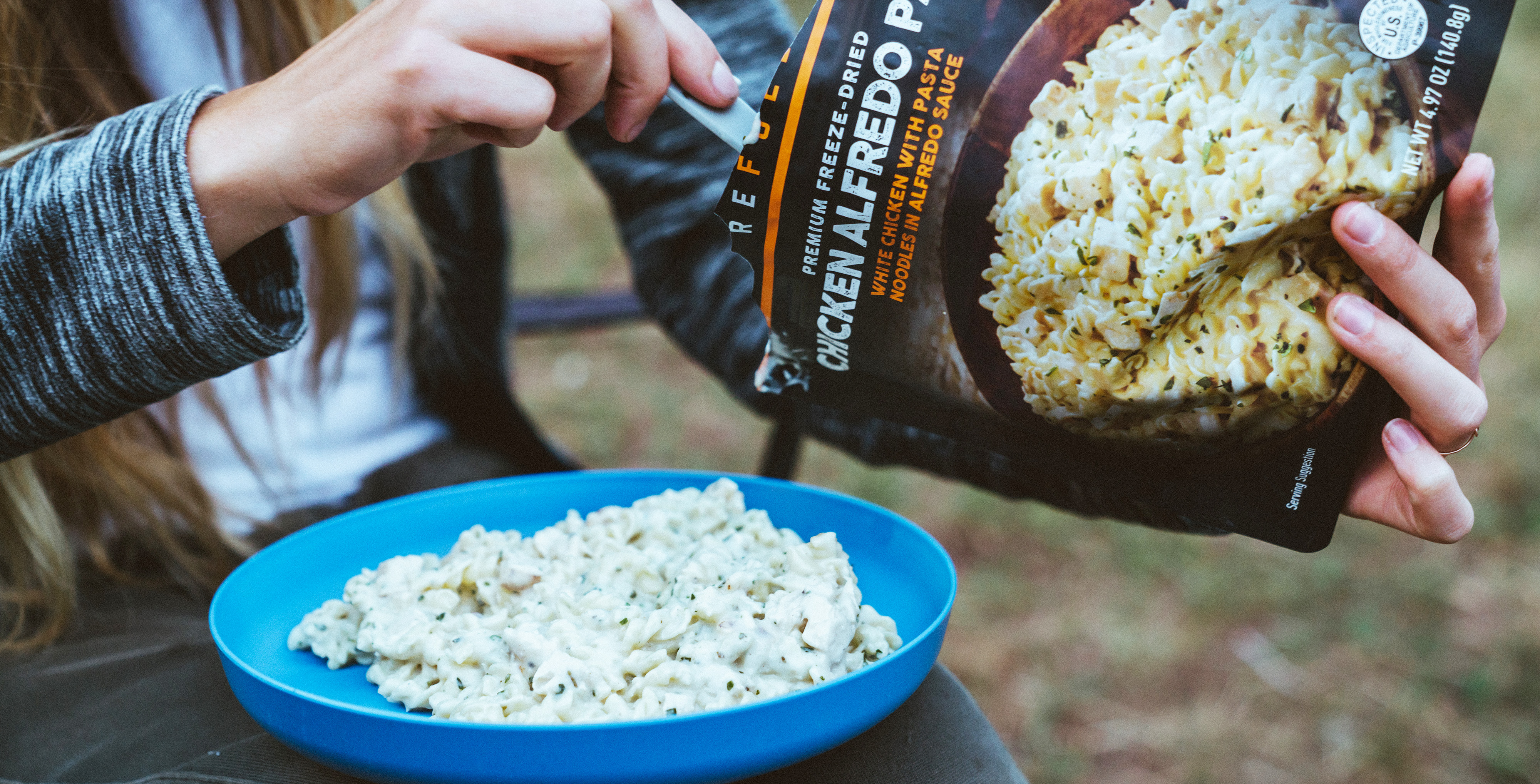 We use whole chicken breast, and that's it! TVP? Artificial fillers? Never heard of it. We're simply dedicated to pure, natural protein.
Premium Ingredients
If you wouldn't eat it at home, why should it be out in nature? All of our ingredients meet our strict standards for quality, so you get a meal you'd eat anywhere, anytime.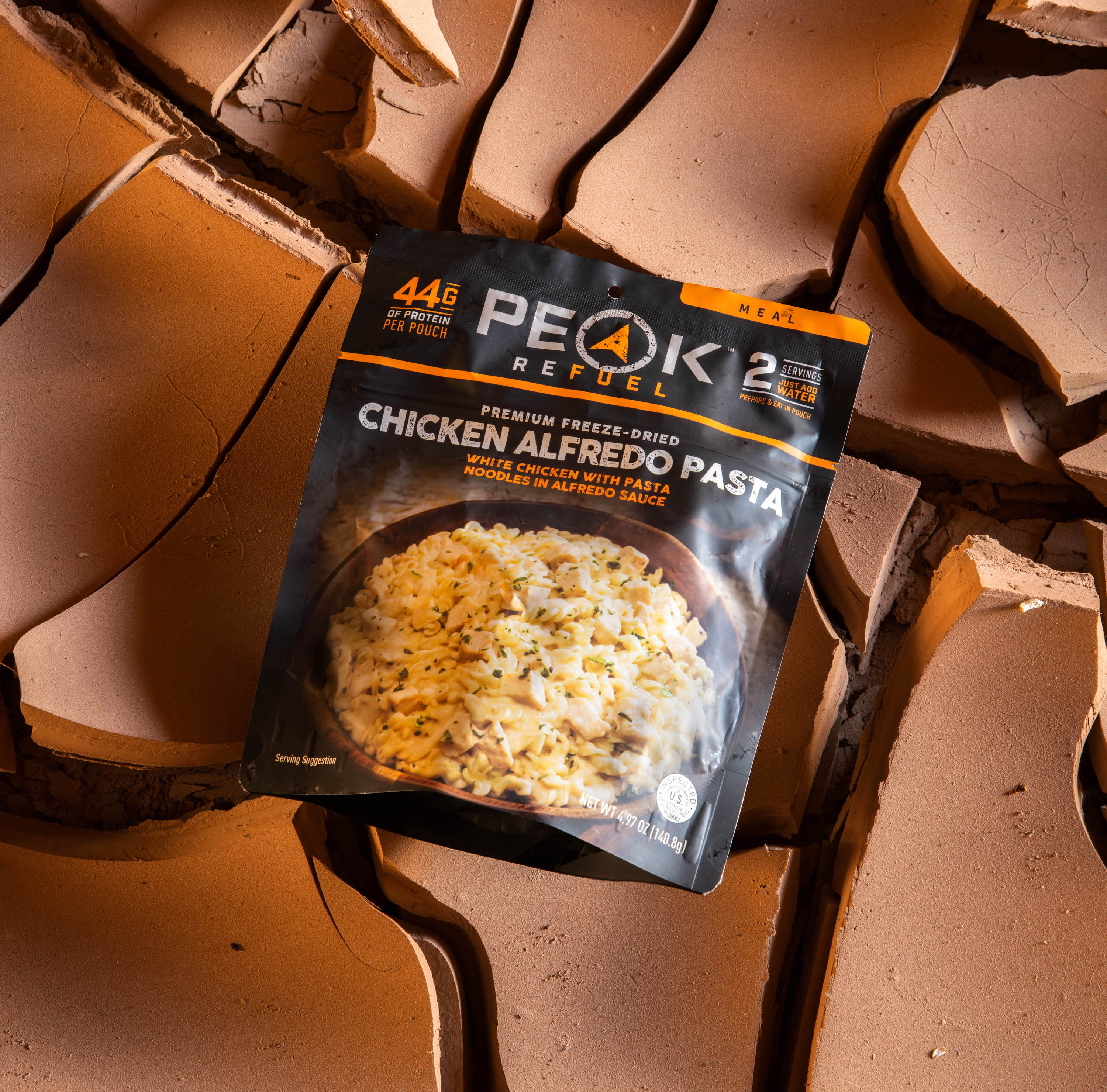 An entire meal with only 1 ⅓ cups of water? Yeah, maybe it's magic. But we just called it Peak Refuel.
We've packed in 53 grams of protein using real chicken breast, creamy cheeses, and a craft-style alfredo sauce. And because our ingredients are freeze-dried in one of the best facilities in the USA, our Chicken Alfredo Pasta is mush-free, so you can recharge with whole ingredients that hit the spot.
Protein – 53g per pouch
Servings - 2
Serving size – ½ pouch
Contains – Milk, Wheat
Net Weight – 4.97oz
Made & Packaged in the USA
Calories per Pouch - 870
Prep Time - 10 min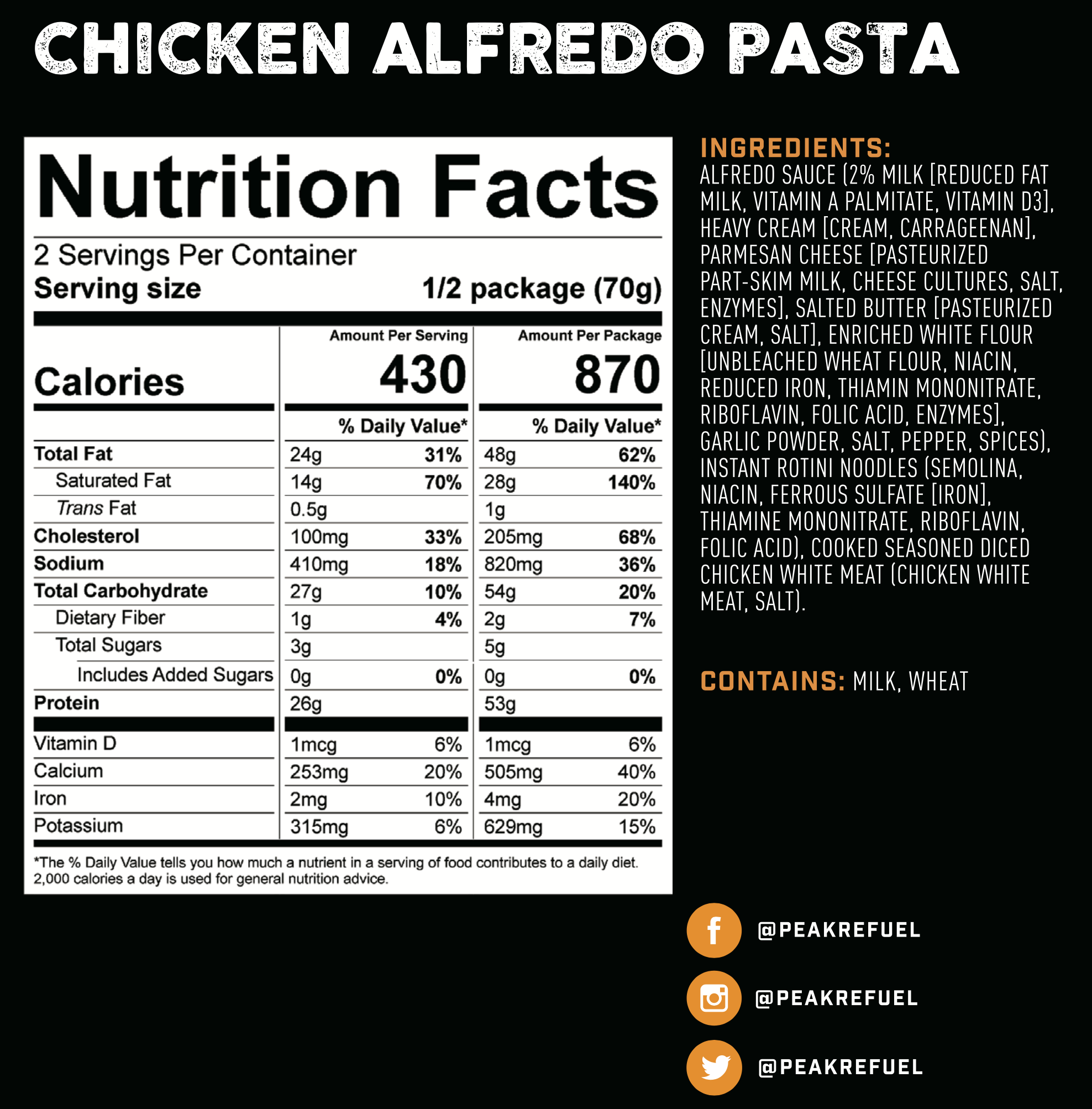 Ambassadors who love this
"The backcountry is rough; it can exert a lot out of your body even when you're not expecting it. Having the right nourishment is crucial for a rewarding experience. Lightweight food doesn't have to taste weird, and it should never skip on real ingredients. Peak Refuel is your Rachael Ray in a bag." - @kaylordastrup
Kaylor Dastrup
"I always thought that freeze-dried meals were good while backpacking but that I would never eat one any other time. Peak changed my mind about that. I have never been so excited to pour hot water into a bag. I hate to let people try it because I know they'll want to eat the whole thing. Pro tip: bring a tortilla and put the Sweet Pork and Rice in it. Best trail burrito you'll ever have." - mobridge5
Mo Hendricks
"There's a comfort in knowing I don't have to worry about making a warm meal after a long day shooting in the mountains, Peak has done all the hard work for me, and the fact it tastes amazing seals the deal for me." - @threepeakfilms
Bruce Wilson