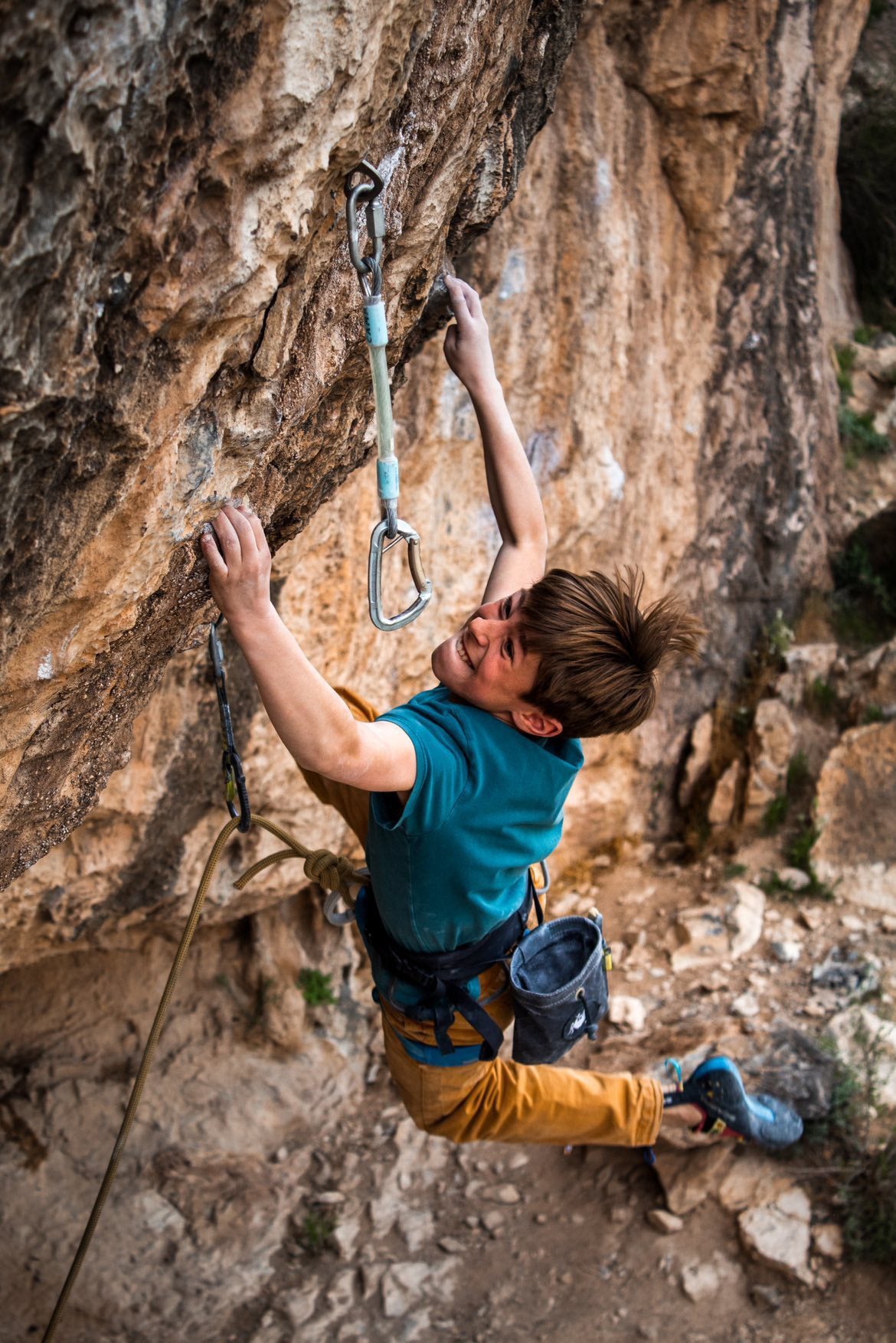 "When I'm outside climbing, especially when I'm projecting a hard route, eating a hot nutritious meal can really boost my energy.  
I keep the brownie bites in my backpack because they are lightweight and I can dig into them during long hikes. 
My family is from the south, so I really love eating Peak Refuel biscuits and gravy. They are filling and taste like home." -Landers
Landers is our youngest ambassador and has been climbing his entire life. He has grown up loving to camp with his parents and taking family trips in their van; as a result, many of their weekends revolve around being outside. He loves outdoor climbing because of its challenge and adventure. Whether it is road side, bouldering, or hiking in for a more complex trad route, Landers finds it nice to disconnect and just be outside. In addition to rock climbing, Landers also does a lot of ice climbing and skiing in the colder months. You can count on the fact that Landers is an incredible climber and loves to get others involved. He mentioned, "Sometimes we go just as a family, but we also really like bringing friends and getting them hooked on outdoor climbing too."