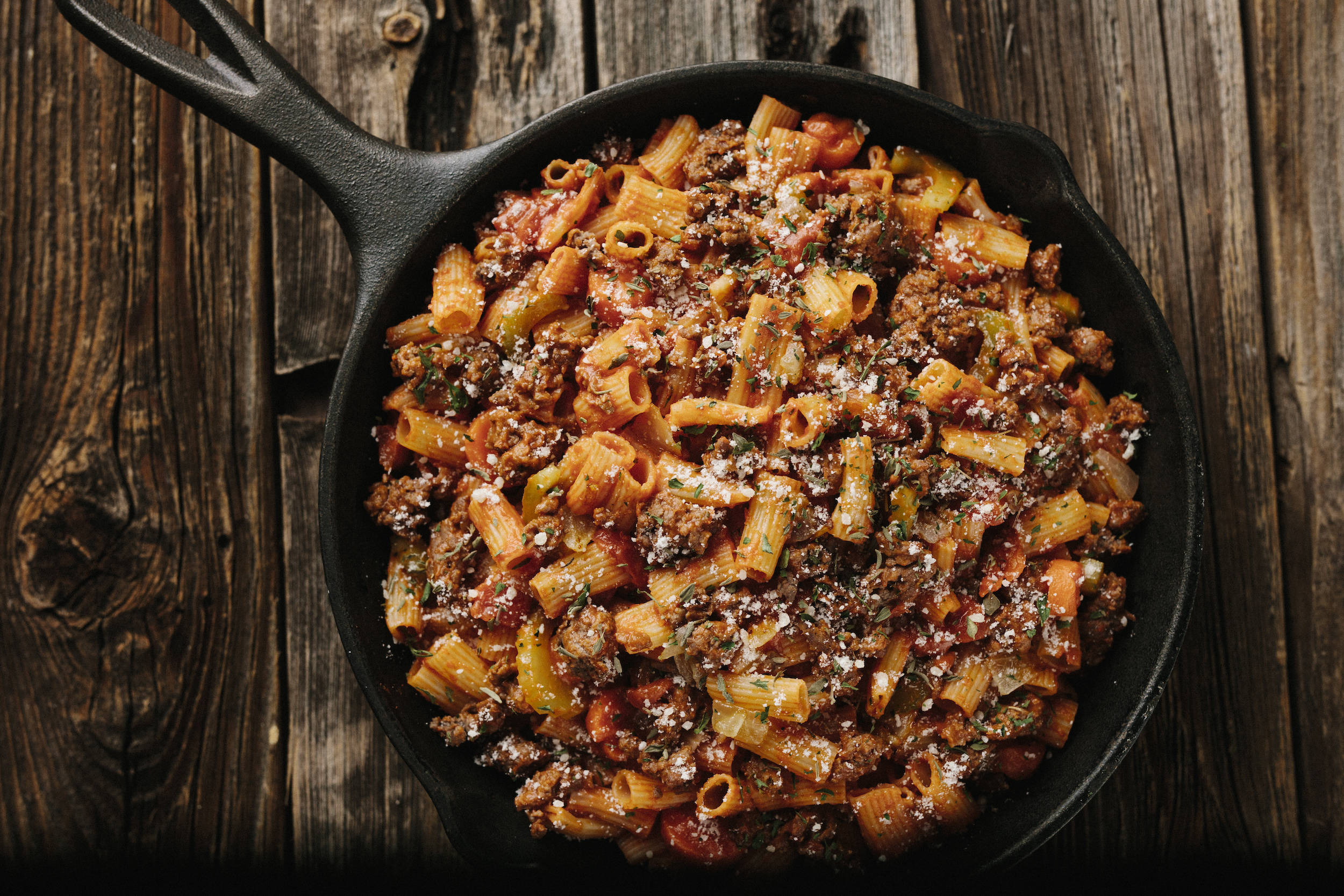 Our protein is just that...protein. TVP and artificial fillers are forbidden words in our house so you can enjoy more, authentic protein.
Premium Ingredients
Backpacking noodles that keep their shape? We've figured out the secret. Plus, all our ingredients meet the same standard of texture, flavor, and nutrients.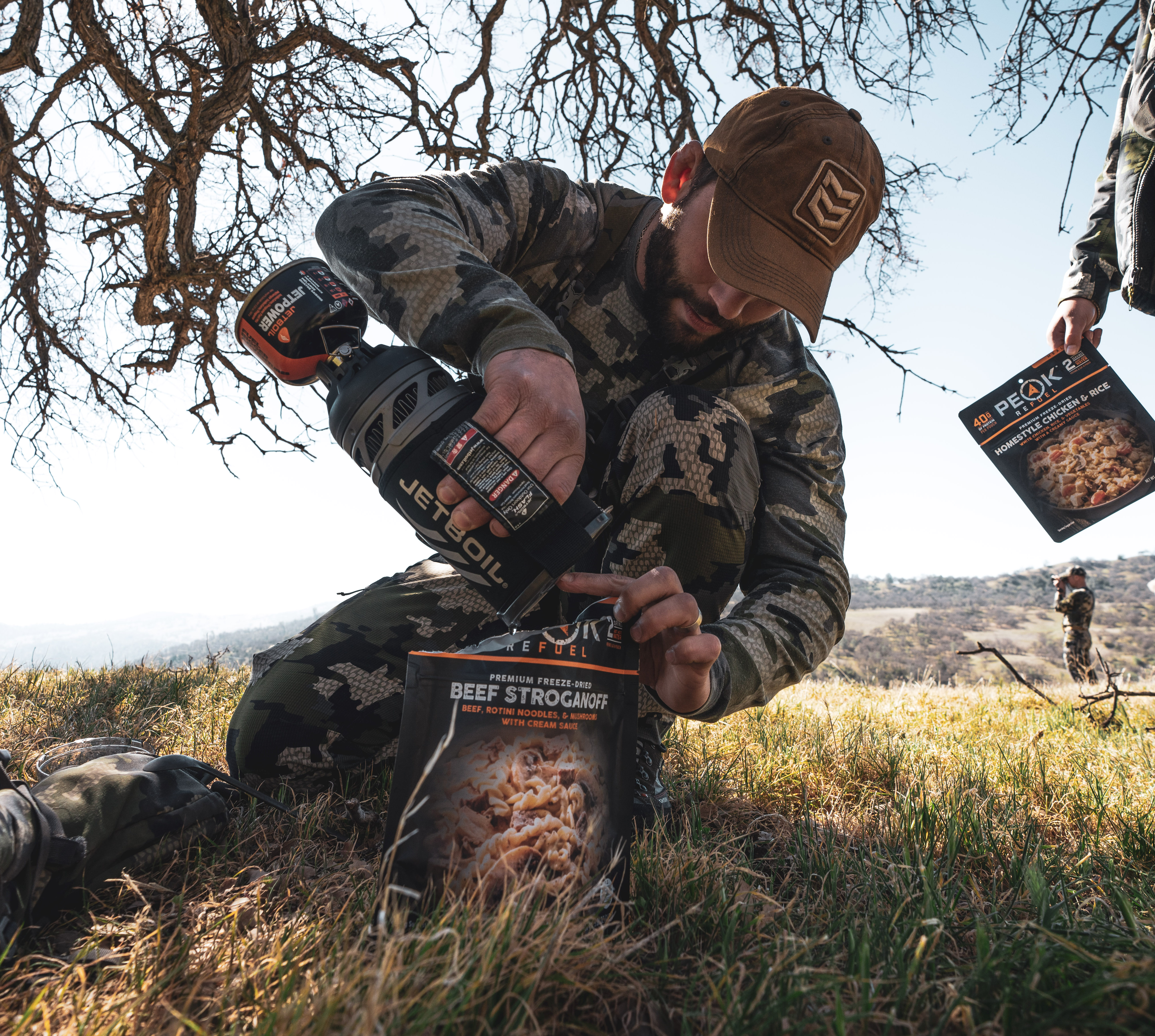 Boil less water, start eating faster. Just boil 10.5 oz of water and you're ready to go.
Truly the King of the Mountain, Elk has been a staple in my meals for years. I love a great pasta dish and when I created this epic ragu recipe, nothing paired better with a rich tomato-based sauce than Elk. Who says you can't have fine-dining on a mountain? Combined with tasty veggies and al dente pasta, this truly is a meal fit for a King!
-Chad 
A portion of the proceeds from this meal will be donated to meaningful wildlife conservation projects - Thank you for your support! 
Protein – 43g per pouch
Servings - 2
Serving size – ½ pouch
Contains – Milk, Wheat
Net Weight – 5.60oz
Made & Packaged in the USA
Calories per Pouch - 850
Prep Time - 10 min
Peak Elk meat proudly sourced from Durham Ranch in Gillette, WY USA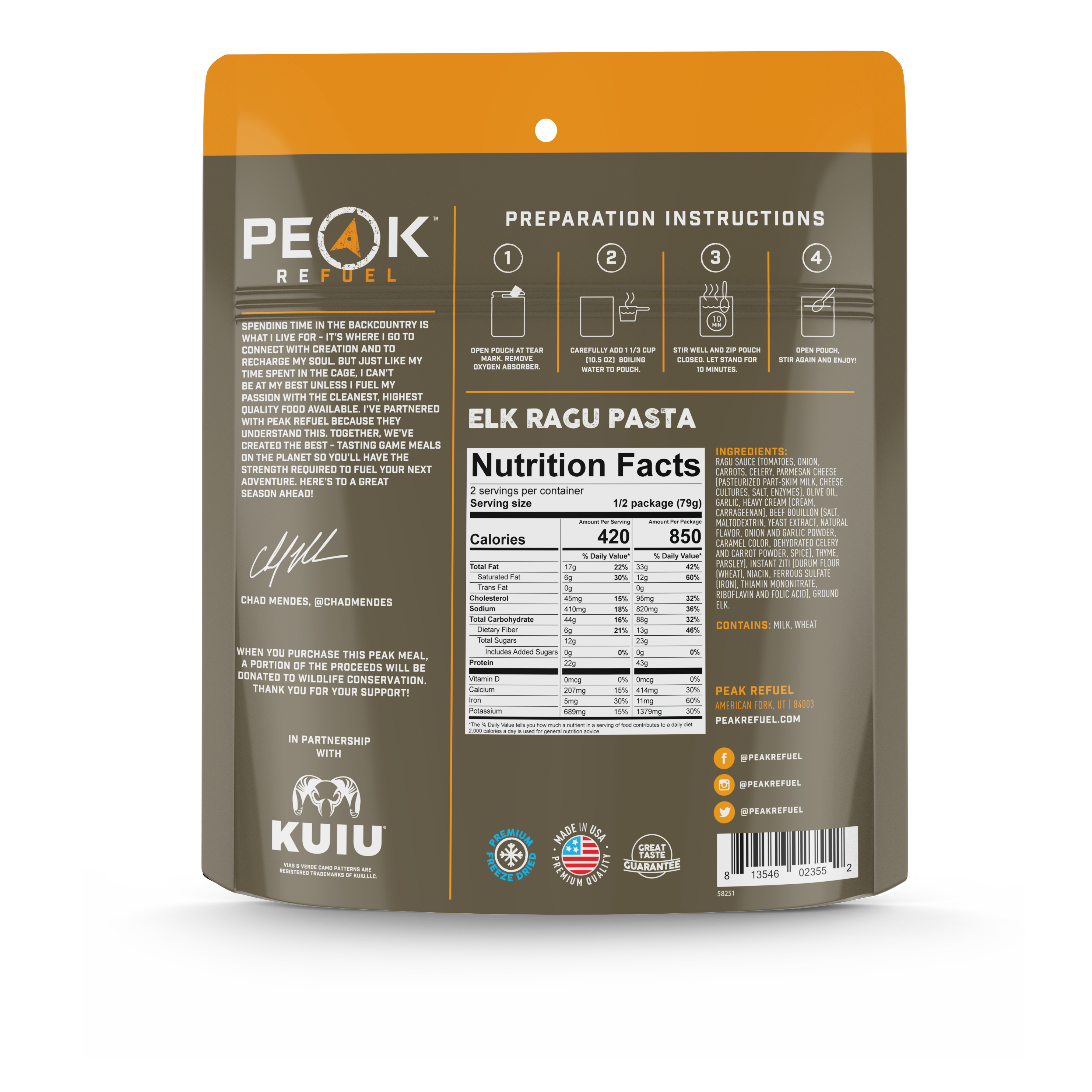 Ambassadors who love this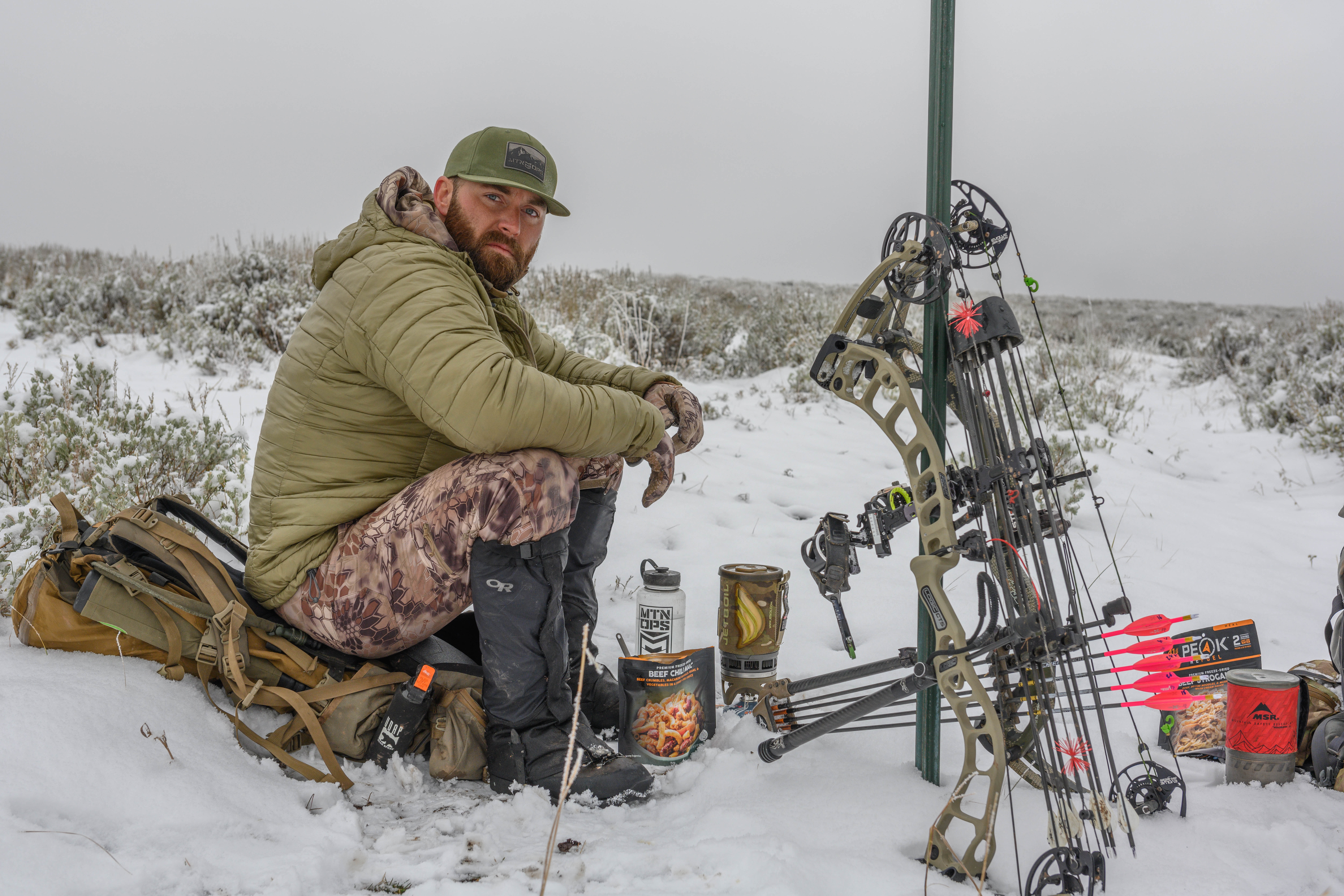 "Peak Refuel is what I eat in the mountains! It's the best mountain food there is!" - @cory_staniforth
Cory Staniforth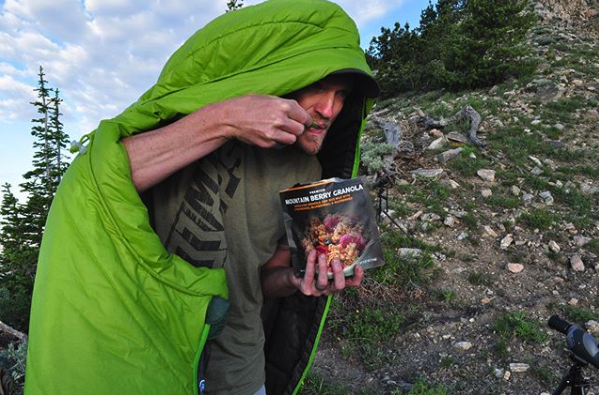 "Peak Refuel is delicious, healthy and tastes amazing. Don't waste your time with other brands that load their meals with sodium and cholesterol to lure you in. Try Peak, and you'll taste the difference." - @utahmulies
Lance Harris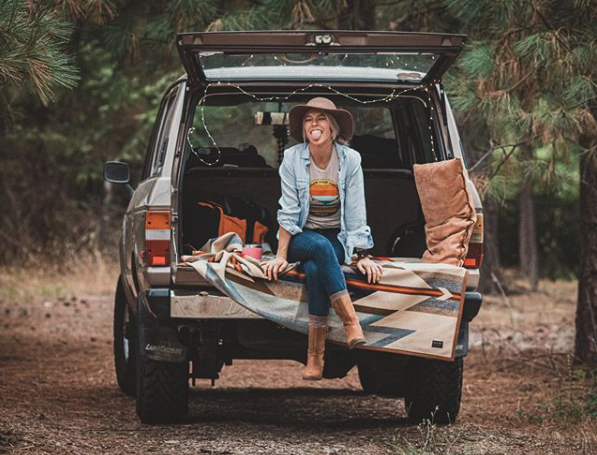 "It's the peace of mind knowing that on the days I am working the hardest I get to enjoy meals that not only are satisfying nutritionally but taste great as well. After being fatigued from a vigorous hike or just needing to re-up on proteins while backcountry hunting, I know Peak Refuel has me covered. Give me all those  proteins!" @rachael_anderberg
Rachael Anderberg