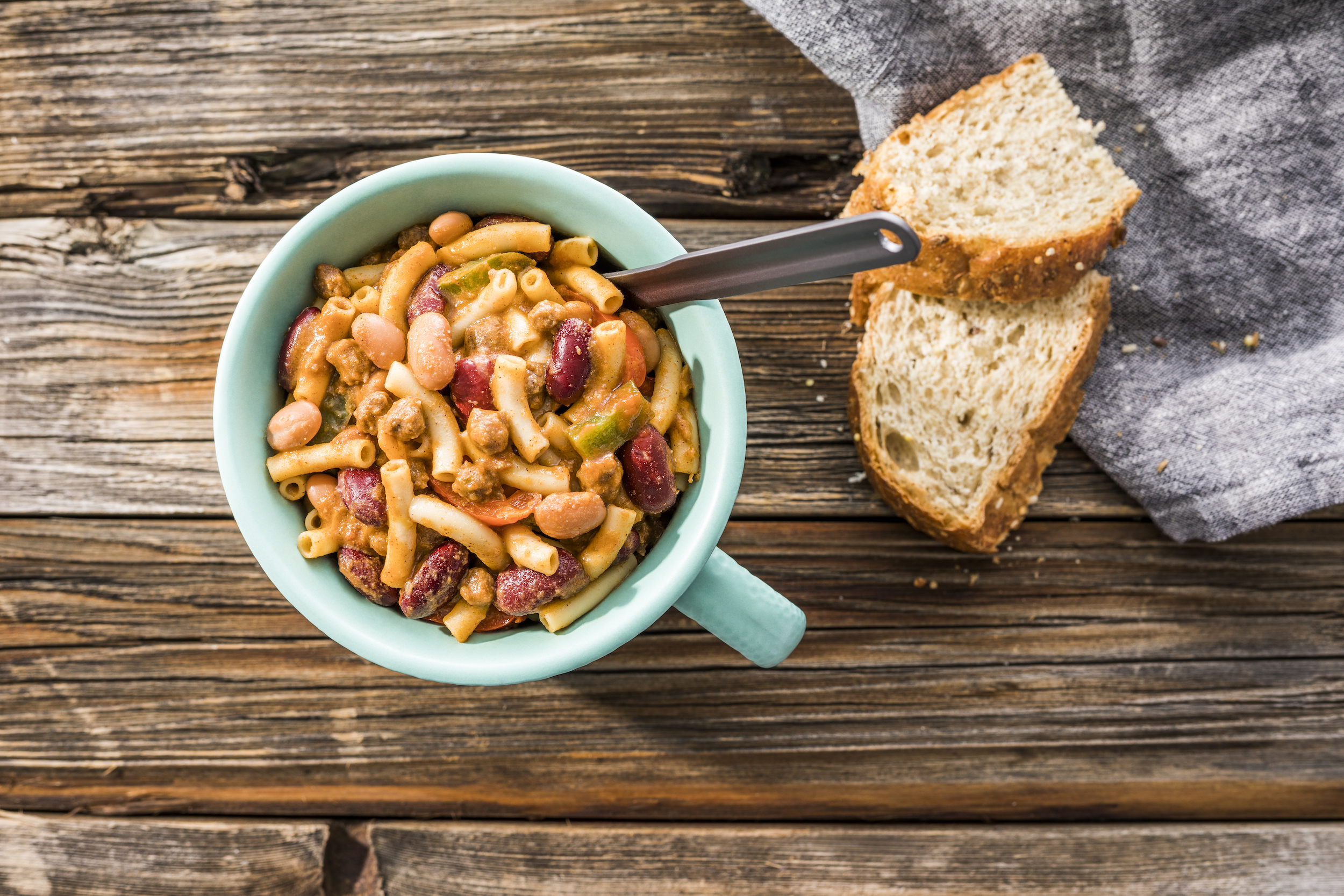 Our beef is just that...beef. TVP and artificial fillers are forbidden words in our house so you can enjoy more, authentic protein.
Premium Ingredients
Backpacking noodles that keep their shape? We've figured out the secret. Plus, all our ingredients meet the same standard of texture, flavor, and nutrients.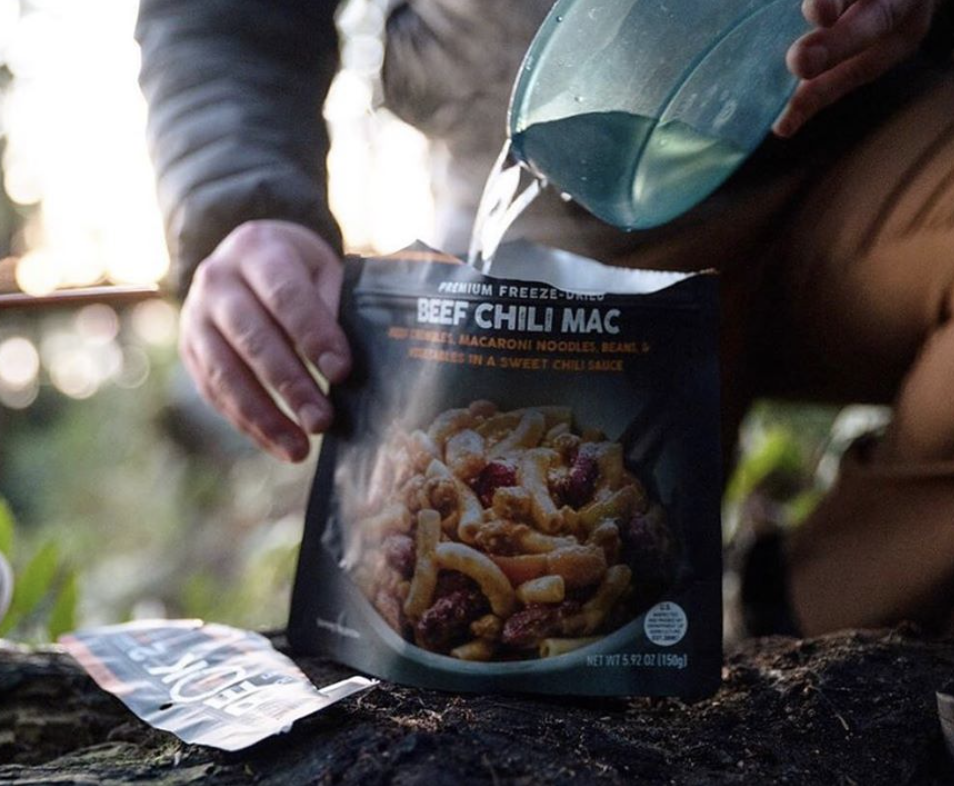 Boil less water, start eating faster. Just boil 10.5 oz of water and you're ready to go.
After a long day of following your compass, settle down with some sweet chili sauce mixed with beef, vegetables, macaroni, and beans. Now how do we do that? By only using premium, freeze-dried, all-natural ingredients that keep their shape, taste, and nutritional value. Giving you 40 grams of protein, 40% of your daily iron, and 35% of your daily calcium, just add 1 1/3 cups of water and restore your energy and get ready for the next stage of your adventure.
Protein – 40g per pouch
Servings - 2
Serving size – ½ pouch
Contains – Milk, Wheat
Net Weight – 5.92oz
Made & Packaged in the USA
Calories per Pouch - 720
Prep Time - 10 min
Ambassadors who love this
"The first time I tried Peak Refuel, a buddy just said, "Hey eat this." After trying it, I didn't want to finish my own meal that tasted just okay. Peak isn't food to get you by; it's motivation to get to camp so you can FEAST. The majority of the time, backpacking food is "good enough," and so I'd look for the ones that would taste the best after a long grueling trip. With Peak, I can eat it at work for lunch or a quick dinner at home! I haven't found any other brand that's good enough for that!" - @7tenths
Josh Jorgensen
"Being a recent cancer survivor my dietary needs have changed and Peak Refuel has met this need. Low sodium content, healthy NON-GMO ingredients, and power protein-packed meals to fuel my adventures on long walks on the scenic long trails of the United States. The great taste and complete nutrition boost my confidence to face the challenges ahead." - @mavrik_azviking
Marvin Cassler
"

The freeze-dried meals from Peak Refuel are absolute quality on the mountains. From the taste and ingredients, to how I feel after eating one of the meals, I'm a fan. They fill me up and get me ready for the summit bid." - @kimberbelle
Kimber Cross