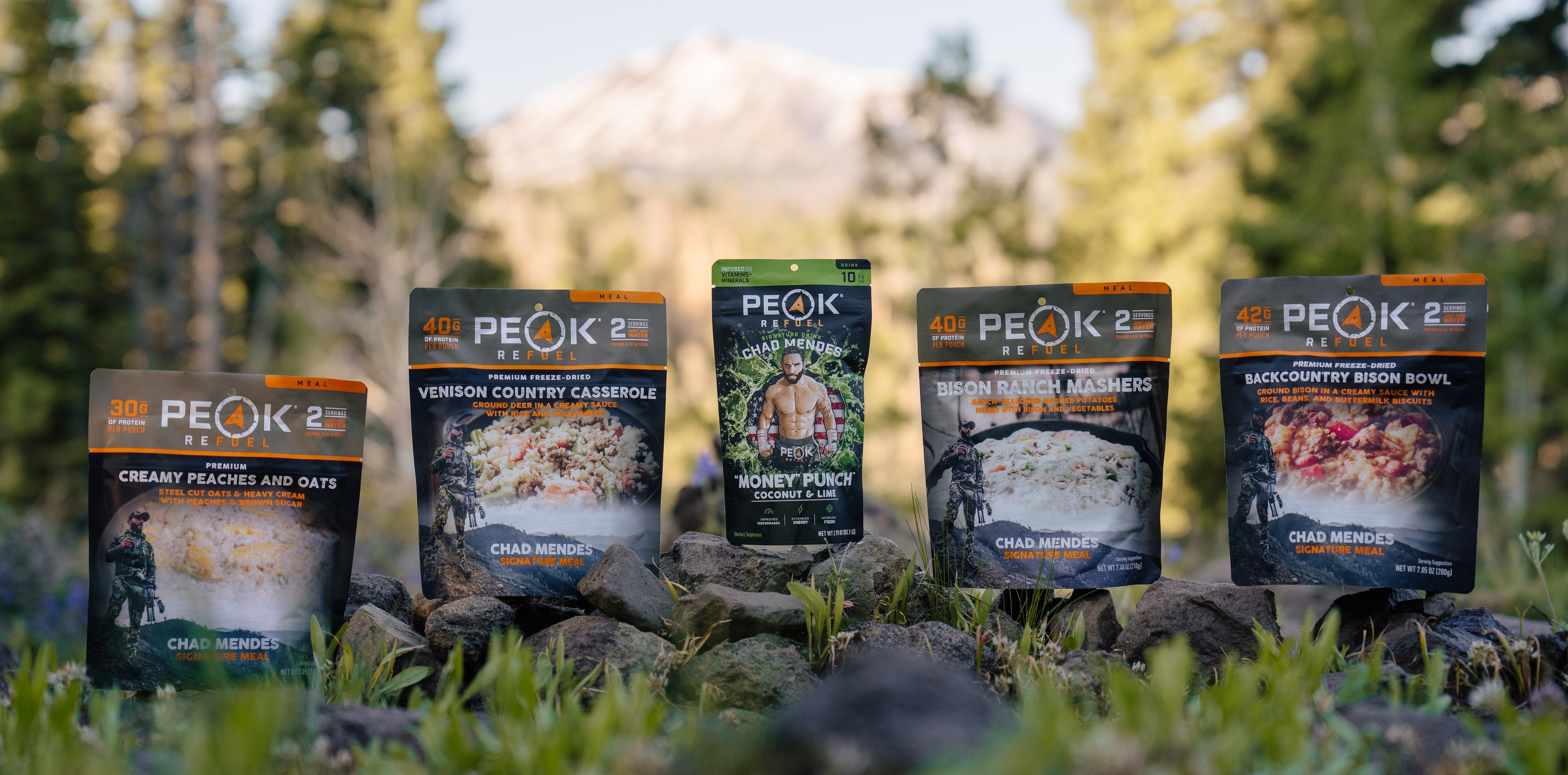 Mendes VIP Pack
From
$82.99
$82.99
$82.99
$90.94
*LIMITED TIME ONLY* HIGH PROTEIN | 100% REAL GAME MEAT | PREMIUM INGREDIENTS - MENDES MONEY PACK (1 - Backcountry Bison Bowl 1 -Venison Country Casserole, 1- Bison Ranch Mashers, 1- Creamy Peaches and Oats, 1 - Mendes Money Punch, 1 - Titanium Peak Spork) SAVE 10% BY PURCHASING THE MENDES VIP PACK. *Mendes meals excluded from all coupon codes*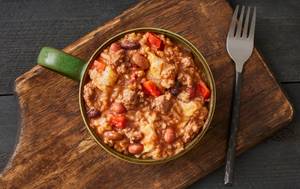 Our meals have nearly double the amount of protein per serving than most of the outdoor meals on the market.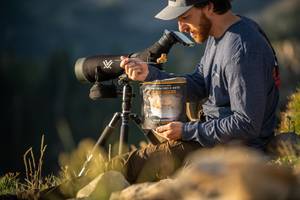 Peak Refuel meals require less water to cook or rehydrate than most of the outdoor meals on the market. Less water to pack in or filter through a pump = happy hikers.
The Nitty Gritty
Ingredients
*Creamy Peaches & Oats:
2% Milk (reduced fat milk, vitamin A palmitate, vitamin D3), whole grain steel cut oats, peaches, heavy cream (cream, carrageenan), brown sugar

*Venison Country Casserole:
Creamy sauce (ground venison, 2% milk [reduced fat milk, vitamin a palmitate, vitamin D3], heavy cream [cream, carrageen], onion carrots, green beans, canola oil, enriched wheat flour[unbleached wheat flour, niacin, reduced iron, thiamine, mononitrate, riboflavin, folic acid, enzymes], vegetarian chicken bouillon [salt, maltodextrin, natural flavor, yeast extract, onion powder, celery powder, carrot powder, turmeric extract, spice], salt rosemary, black pepper, thyme), enriched instant white rice (precooked long-grain rice, niacin, iron [ferric orthophosphate], thiamine [thiamine mononitrate], folic acid).

*Bison Ranch Mashers:
Ranch sauce (sour cream [cultured milk and cream, enzymes], salted butter [pasteurized cream, salt] peas, carrots, corn, powdered buttermilk [buttermilk and whey solids], onion powder, beef bouillon salt, maltodextrin, yeast extract, natural flavor, onion and garlic powder, caramel color, dehydrated celery and carrot powder, spice], garlic, black pepper, dill, parsley, chives), potato flakes, ground bison

Backcountry Bison Bowl:
BISON CHILI SAUCE (GROUND BISON, 2%
MILK [REDUCED FAT MILK, VITAMIN A PALMITATE, VITAMIN
D3], BLACK BEANS, TOMATOES, ONIONS, PINTO BEANS,
KIDNEY BEANS, SOUR CREAM [CULTURED MILK AND CREAM,
ENZYMES], HEAVY CREAM [CREAM, CARRAGEENAN], RED
BELL PEPPERS, CHEDDAR CHEESE [PASTEURIZED MILK,
CHEESE CULTURES, SALT, ENZYMES, ANNATTO COLOR],
GARLIC POWDER, LIME JUICE, CUMIN, SALT, SUGAR, CHILI
POWDER, PAPRIKA, BEEF BOUILLON [SALT, MALTODEXTRIN,
YEAST EXTRACT, NATURAL FLAVOR, ONION AND GARLIC
POWDER, CARAMEL COLOR, DEHYDRATED CELERY AND
CARROT POWDER, SPICE, GARLIC POWDER, PAPRIKA],
BLACK PEPPER), BUTTERMILK BISCUIT (ENRICHED WHEAT
FLOUR [WHEAT FLOUR, MALTED BARLEY FLOUR, NIACIN,
IRON, THIAMINE MONONITRATE, RIBOFLAVIN, FOLIC ACID],
PALM OIL [WITH MONO AND DIGLYCERIDES], BUTTERMILK
POWDER, BAKING POWDER [SODIUM ACID
PYROPHOSPHATE, SODIUM BICARBONATE, CORNSTARCH,
MONOCALCIUM PHOSPHATE], SUGAR, SALT), ENRICHED
INSTANT WHITE RICE (PRECOOKED LONG GRAIN RICE,
NIACIN, IRON [FERRIC ORTHOPHOSPHATE], THIAMINE
[THIAMINE MONONITRATE], FOLIC ACID)Milk, Wheat
Details
Spending time in the backcountry is what I live for- it's where I go to connect with creation and to recharge my soul. But just like my time spent in the cage, I can't be at my best unless I fuel my passion with the cleanest, highest quality food available. I've partnered with Peak Refuel because they understand this. Together, we've created the best-tasting wild game meals on the planet so you'll have the strength required to fuel your next adventure. Here's to a great season ahead! 

A portion of the proceeds from this meal will be donated to meaningful wildlife conservation projects - Thank you for your support!
Total Protein – 152g
Total Servings – 28
Serving size – ½ pouch
Made & Packaged in the USA
Total Calories – 3,980
Includes: 
1- Backcountry Bison Bowl
1- Venison Country Casserole
1- Bison Ranch Mashers 
1- Creamy Peaches and Oats
1- Mendes Money Punch 
1- Titanium Spork 
Peak Bison & Elk & Venison proudly sourced from Durham Ranch in Gillette, WY USA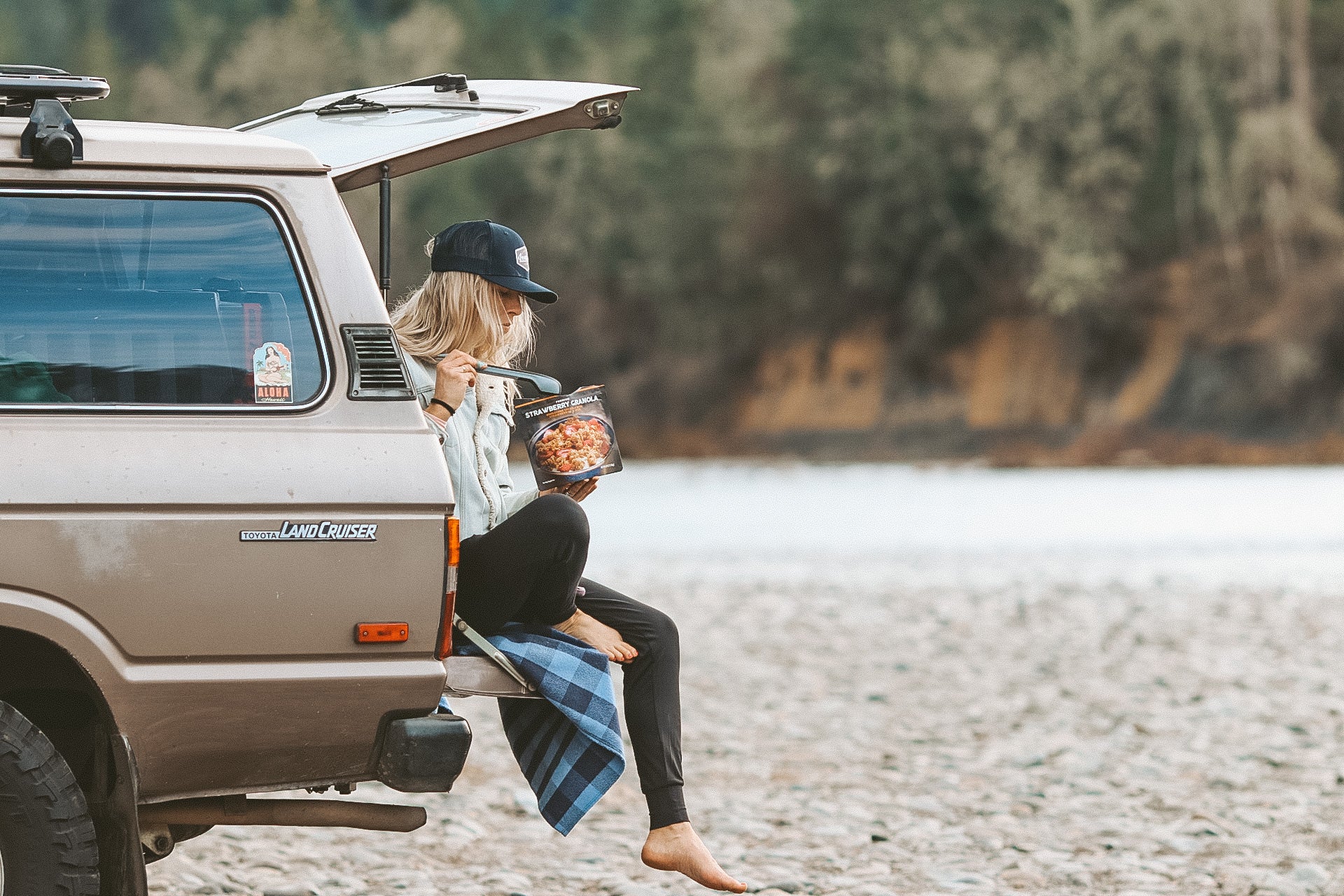 "It's the nutrient rich ingredients that fuel my body for when I need it most. The delish taste is a massive bonus." - Rachael
Rachael Anderberg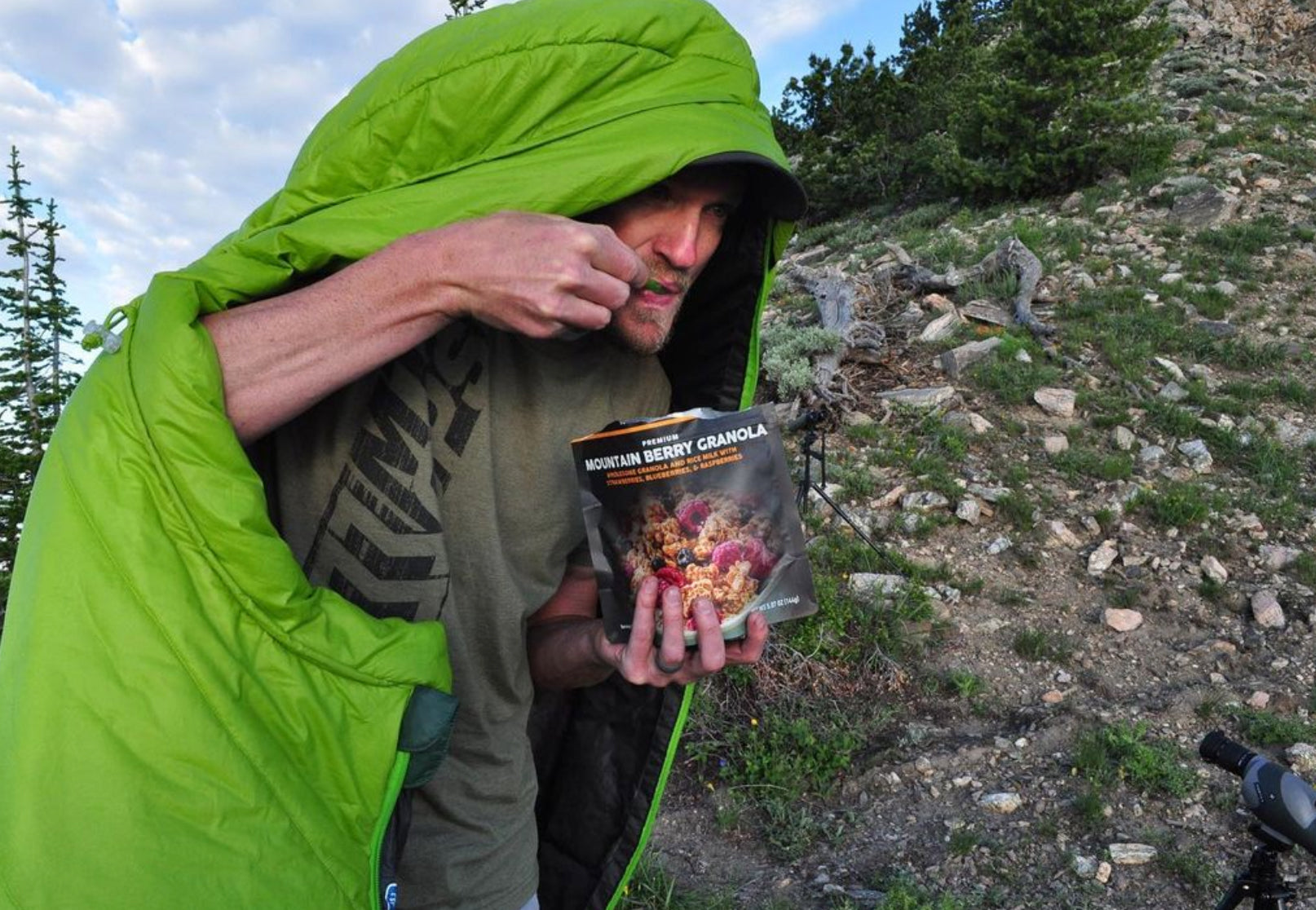 "Peak Refuel is delicious, healthy and tastes amazing. Don't waste your time with other brands that load their meals with sodium and cholesterol to lure you in. Try Peak, and you'll taste the difference." - Lance
Lance Harris