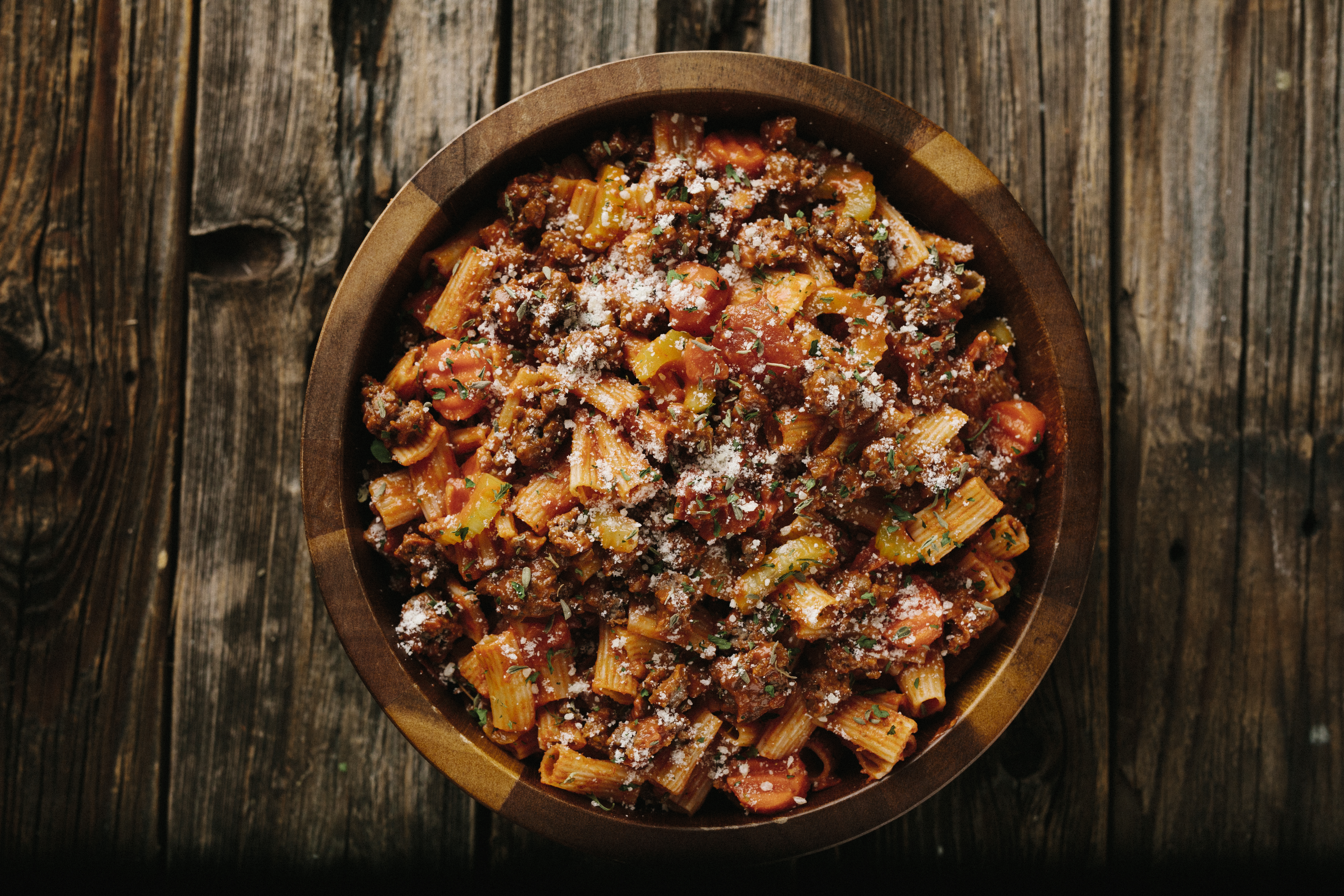 Our meals have nearly double the amount of protein per serving than most of the outdoor meals on the market.
PREMIUM INGREDIENTS
All growers and suppliers for Peak Refuel ingredients must go through an extensive screening process before we choose to do business with them. We pride ourselves on quality and make sure everyone who plays a role in Peak Refuel can meet our high standards.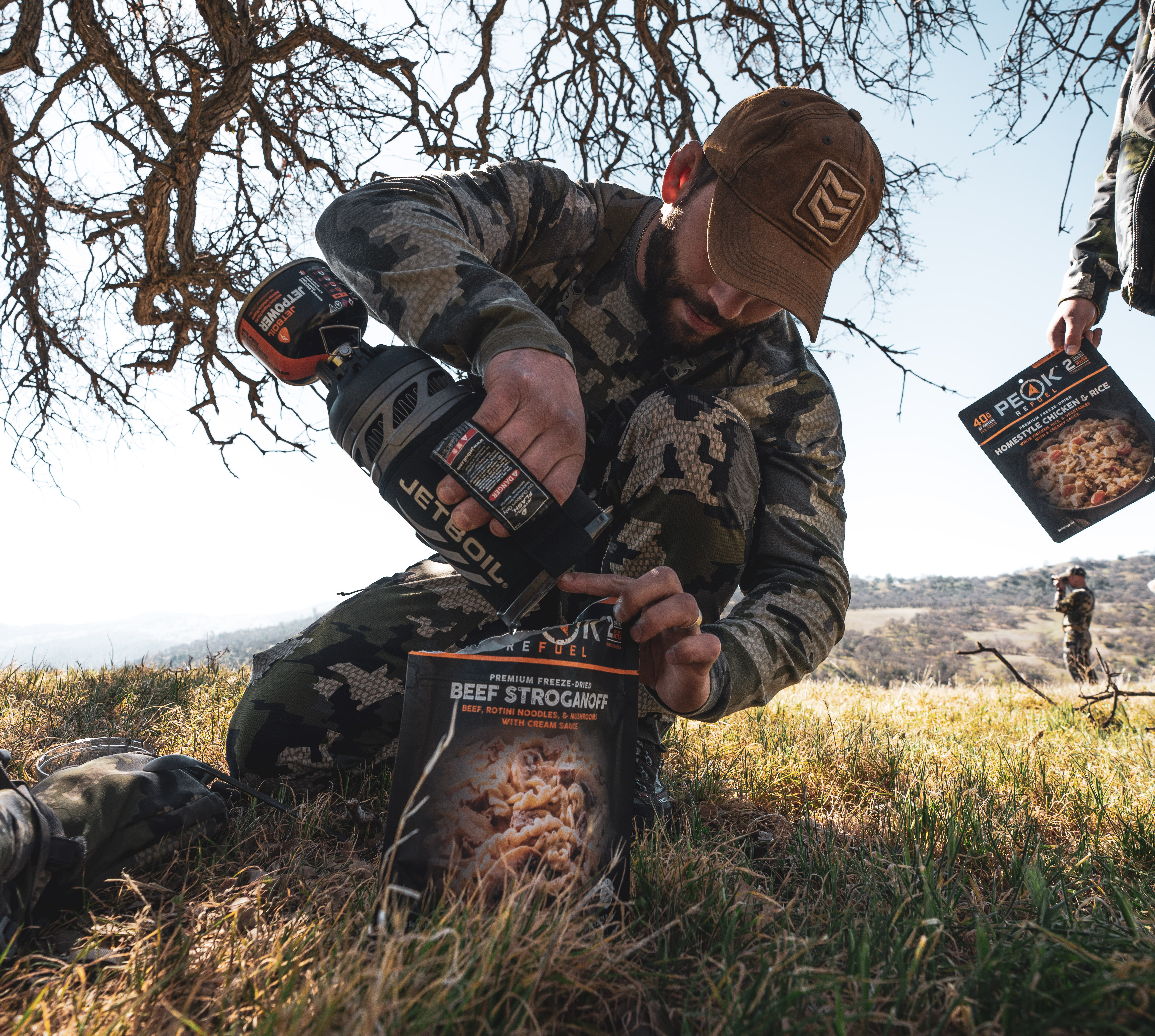 Peak Refuel meals require less water to cook or rehydrate than most of the outdoor meals on the market. Less water to pack in or filter through a pump = happy hikers.
Spending time in the backcountry is what I live for- it's where I go to connect with creation and to recharge my soul. But just like my time spent in the cage, I can't be at my best unless I fuel my passion with the cleanest, highest quality food available. I've partnered with Peak Refuel because they understand this. Together, we've created the best-tasting wild game meals on the planet so you'll have the strength required to fuel your next adventure. Here's to a great season ahead! 

A portion of the proceeds from this meal will be donated to meaningful wildlife conservation projects - Thank you for your support!
Total Protein – 369g
Total Servings – 12
Serving size – ½ pouch
Made & Packaged in the USA
Total Calories – 5780
Includes: 
2- Venison Country Casserole 
2- Bison Ranch Mashers 
2- Elk Ragu Pasta 
Peak Bison & Elk & Venison proudly sourced from Durham Ranch in Gillette, WY USA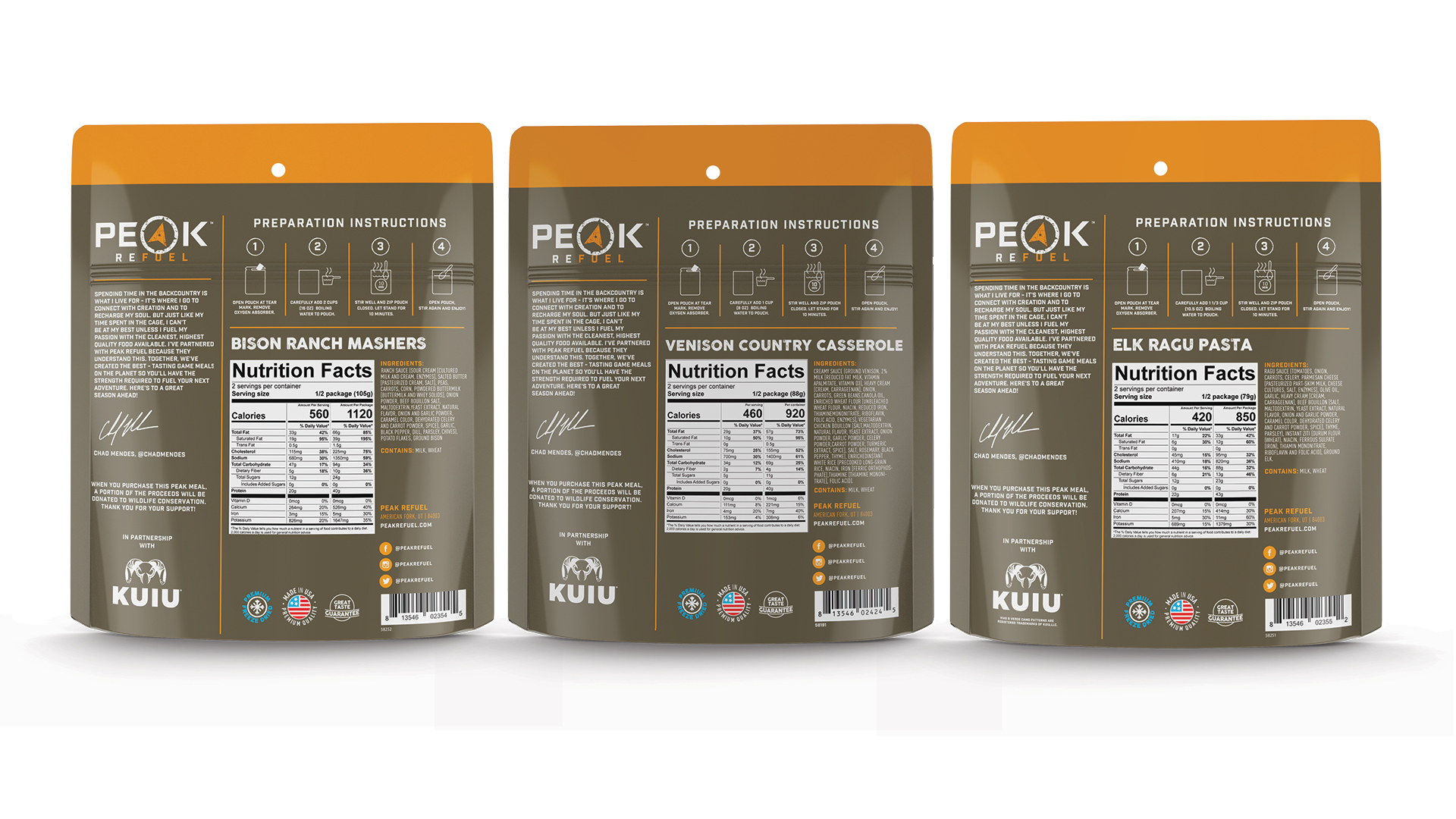 Ambassadors who love this
"It's the peace of mind knowing that on the days I am working the hardest I get to enjoy meals that not only are satisfying nutritionally but taste great as well. After being fatigued from a vigorous hike or just needing to re-up on proteins while backcountry hunting, I know Peak Refuel has me covered. Give me all those  proteins!" @rachael_anderberg
Rachael Anderberg
"Peak Refuel is delicious, healthy and tastes amazing. Don't waste your time with other brands that load their meals with sodium and cholesterol to lure you in. Try Peak, and you'll taste the difference." - @utahmulies
Lance Harris
"Peak Refuel is what I eat in the mountains! It's the best mountain food there is!" - @cory_staniforth
Cory Staniforth