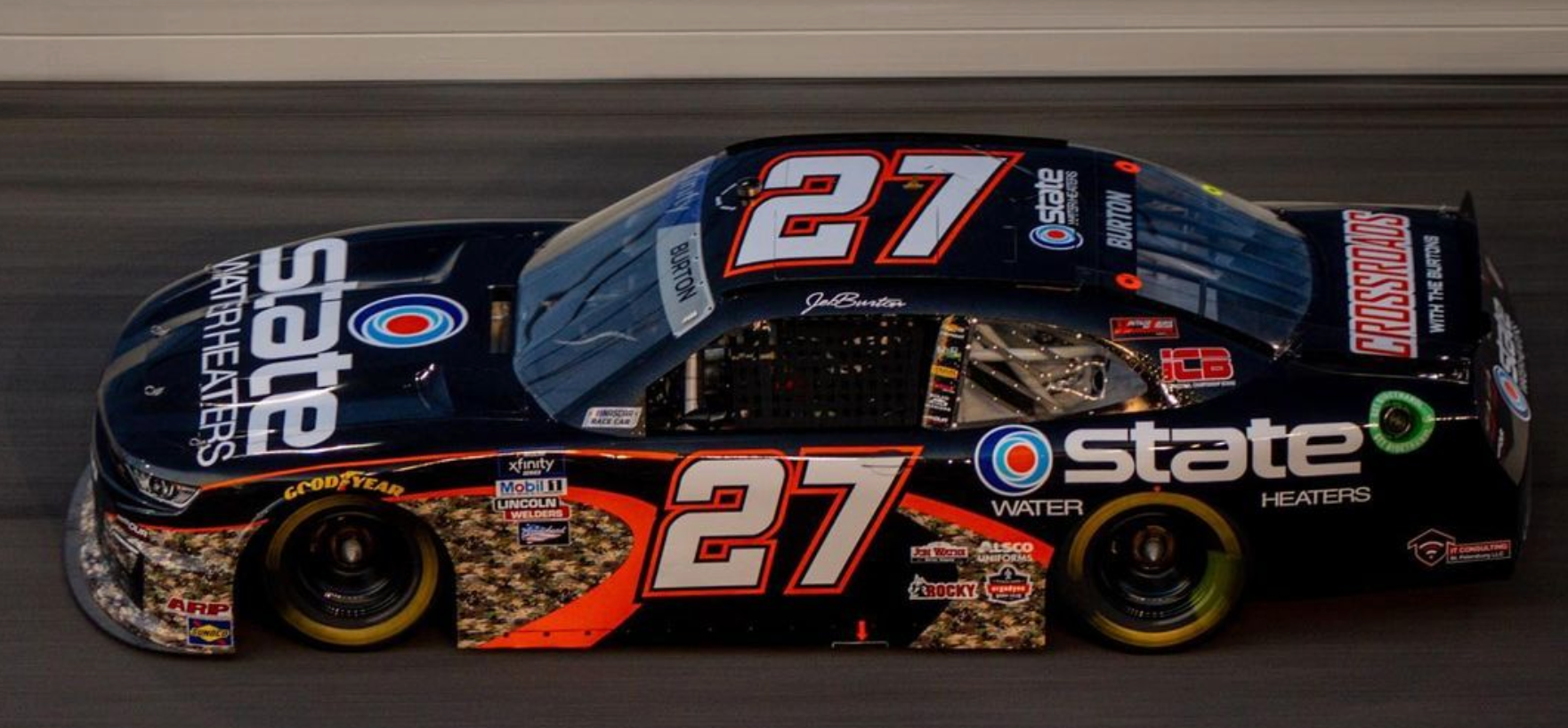 Hometown: Halifax, Virginia
Born: August 6, 1992
Parents: Ward & Tabitha Burton
Hobbies: Hunting, fishing, local short track racing, and cheering for his favorite sports teams, VT Hokie Football, Duke Basketball, and the Carolina Panthers
Favorite NASCAR Track: Martinsville Speedway
Favorite Childhood Memory: Watching my dad win the 2002 Daytona 500 as a kid!
Jeb Burton will compete in the NASCAR Xfinity Series full-time with Our Motorsports in 2022. In 2021, Jeb drove for Kaulig Racing where he scored his first career Xfinity Series win at Talladega Superspeedway in the spring. In 2020, Burton competed on a part-time basis with JR Motorsports in the No. 8 and earned three top-5 and six top-10 finishes in 11 starts. Burton also has one NASCAR Camping World Truck Series win at Texas Motor Speedway and 33 NASCAR Cup Series starts. He is the son of former NASCAR Cup Series driver, Ward Burton, and the cousin of current NASCAR Cup Series driver, Harrison Burton.
Jeb is the star of Crossroads with the Burtons with his wife, Brandi and father, Ward - https://www.crossroadshunting.com/i